Once the integration has been set up and configured, you will be able to submit lab orders from eVetPractice.
To submit an IDEXX In House lab request, you must first add the lab as a treatment on the medical record. To do so, navigate to the medical record and click "Treatment" to add a treatment.

You can add the IDEXX in house lab code by searching by its name or code in the "Add Item" section or by clicking on Labs and searching directly in the Labs section.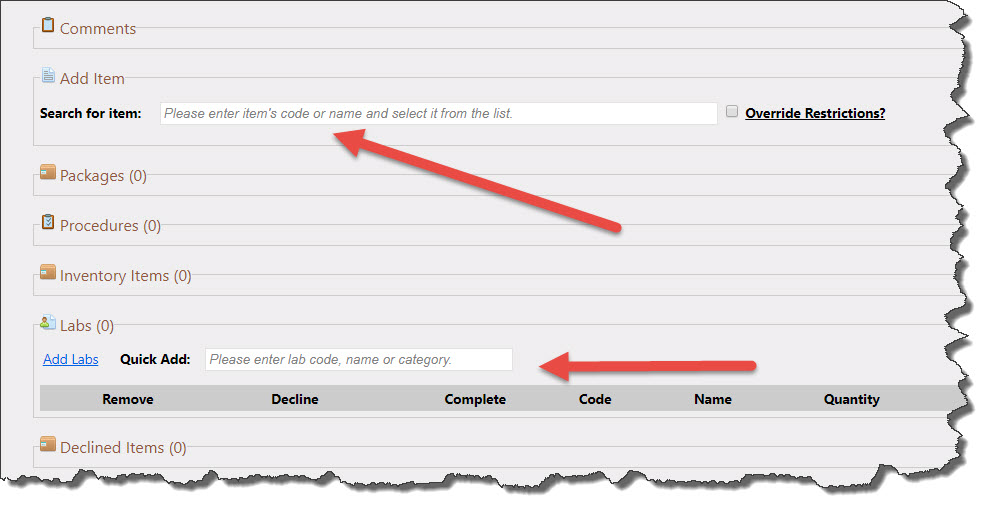 Once you choose which test you would like to order, click on "Lab Order". You can add multiple tests and have them submitted in the same order. Once an order is submitted, a new order will be created for any newly added items.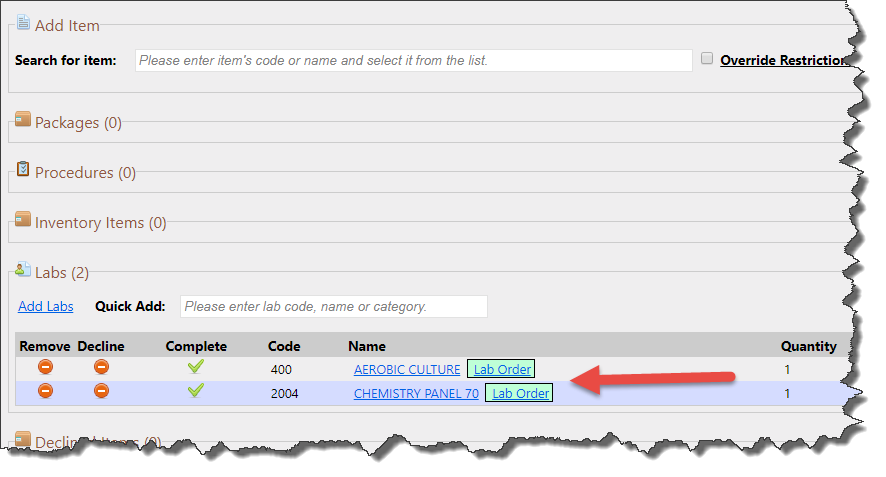 From here, you can enter more details and submit the order.
The doctor.
The date of birth for the patient.
Shows the list of tests to be ordered.
Save Order will just save the changes. Submit Order will transmit the order to IDEXX's VetLab Station. Cancel Order will flag order as canceled. The test codes will still stay on the record and will need to be removed.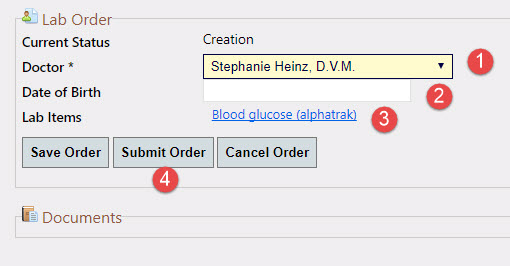 Once submitted, the eVetPractice FileWatcher application installed in the clinic will pick up the order and transmit it to the IDEXX VetLab station (within 5 minutes). The order will show as pending on the left side.