On occasion, you need to submit add-on tests. An add-on test is basically an extension of an existing order. It uses the same specimen that was submitted earlier.
IDEXX allows you to add-on an existing test if the original sample is less than 7 days old. If the original sample is older than 7 days, you will need to create a new order and obtain a new sample.
Note: If the original lab order already has results, you cannot modify the order and therefore will not be able to add an add on through the integration in eVetPractice.
To do this, you need to locate the original lab order. You can do that by going into the patient's record, viewing by date or groups, then clicking on the edit pencil.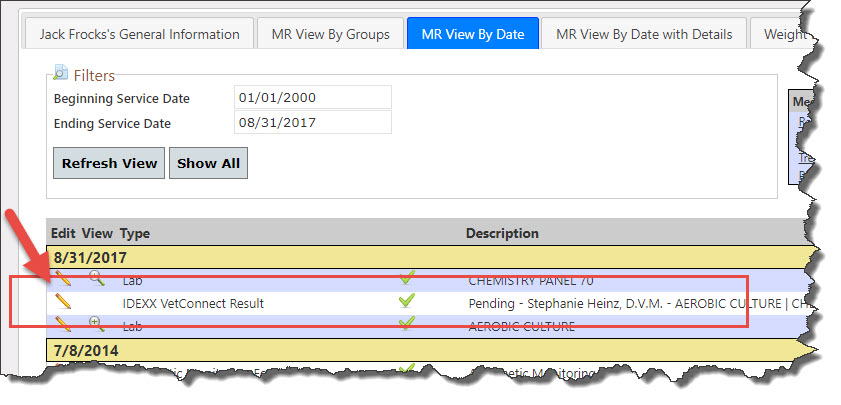 Once you click the edit pencil, you will be taken to a screen that lets you view the order and proceed. Click the Modify Order button.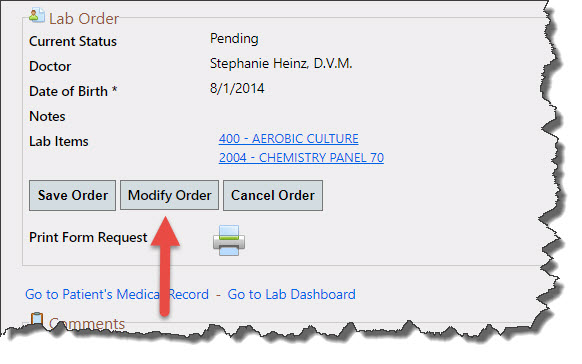 You will then be taken to IDEXX's page that allows you to select additional tests. Add the additional tests, then click the Order button. Our system will then recognize the codes added and add those to the patient's record for billing and historical purposes. If the additional tests added are not in our system, they will NOT be added to the patient's record. You will need to add those manually.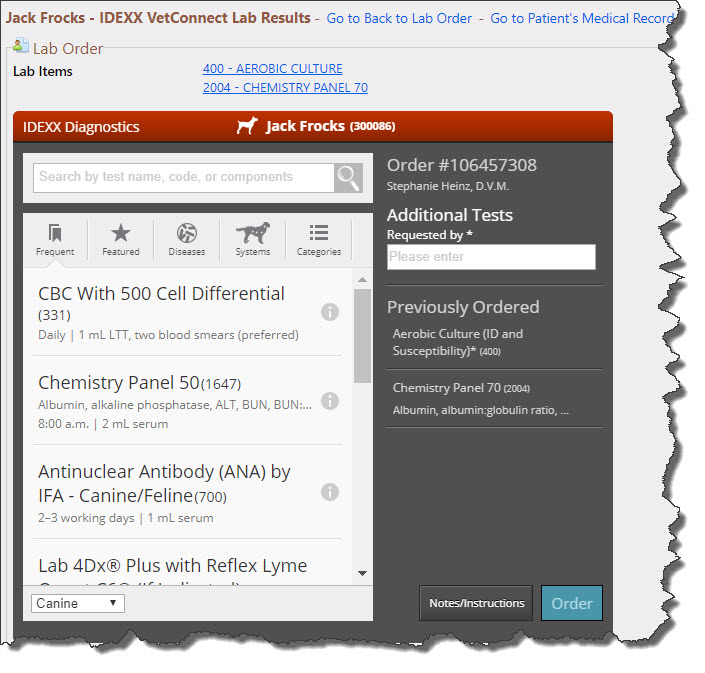 After Order is clicked, you will be taken back to our order screen which should show the lab items on the order including the additional tests.