Tax Rates can be added based on your Client Classifications.
First you will need to create your Client Classifications. Go to Menu > Settings > Client Engagement > Client Classification from the sidebar.
Add the Client Classifications that you would like to use with your Tax Rates.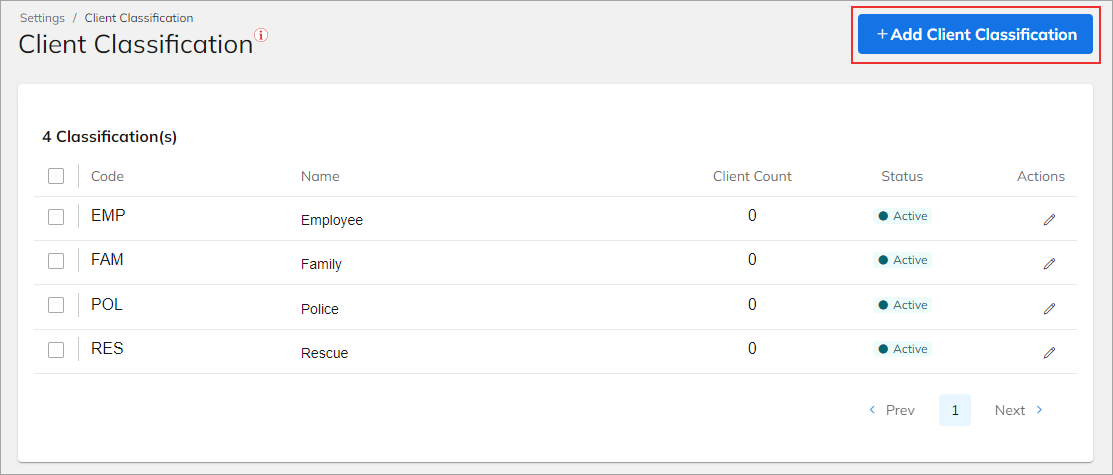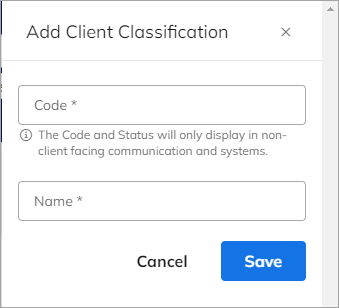 Then go to Menu > Settings > Billing > Payments from the sidebar.
Select the Client Classification Type under the Tax Setup section.
Add your Tax Rates.
NOTE: The Tax Rate must have the same name as the Client Classification.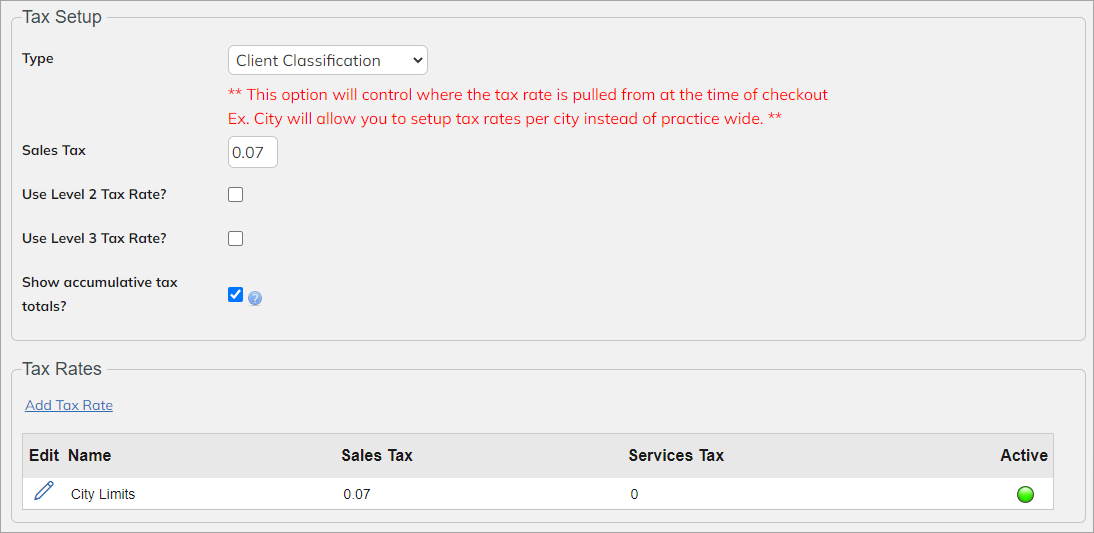 Once the new Tax Rates are set up, go to the Client and set the Client Classification to the appropriate classification that matches the tax rate.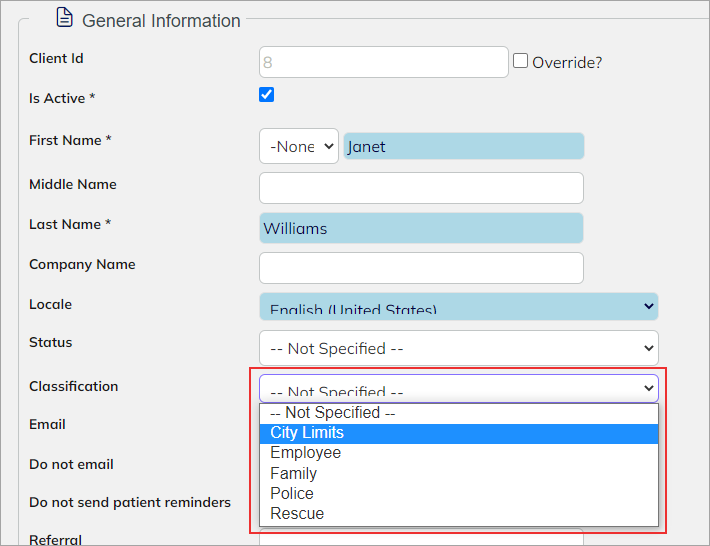 Going forward, your client will be taxed based on the Client Classification Tax Rate that you have assigned them.