Question: How do I set up a user with the groomer role?

Answer:
If you are clinic who offers grooming you now have the ability to mark a groomer as a provider.
To enable this option go into Gear Icon (Settings), General, then expand the Miscellaneous Settings, select the option "Allow groomers to be providers."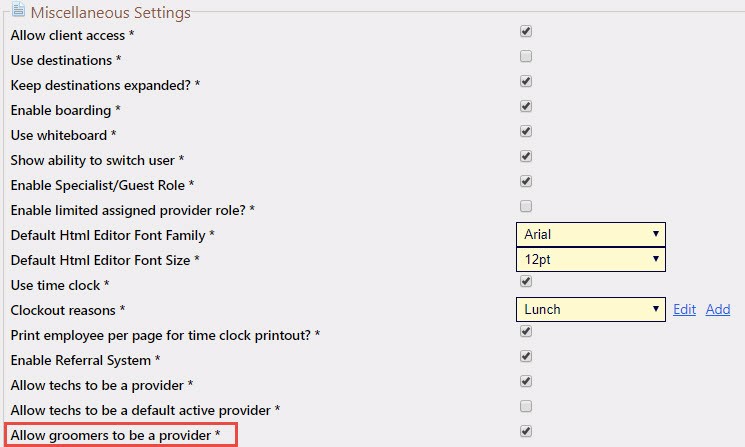 Then in the Groomer's Employee File select the employee role of Groomer and check off "Is Provider." Then Save