Client addresses can be easily printed to labels for mailing of a newsletter or holiday cards.
This is done through a Client report within the Menu > Reports sidebar.
Then clicking on the Edit pencil in front of the Client Report.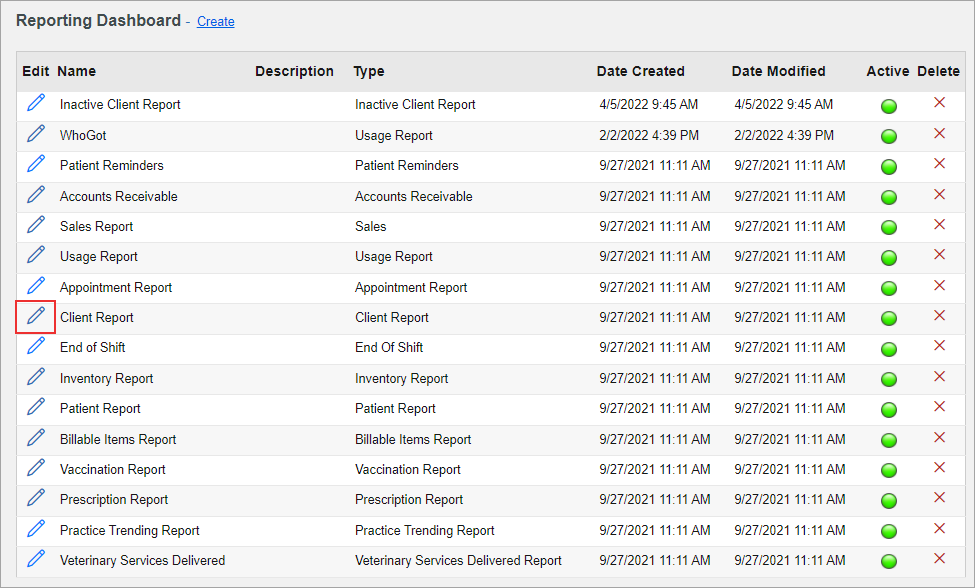 Print a previous run or click on the New Run button to generate a new report.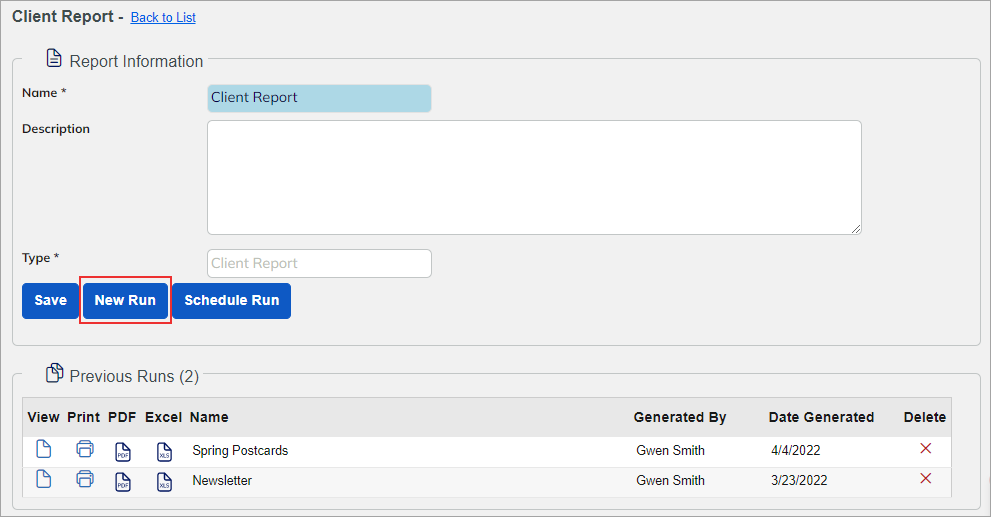 Give the report a name and choose from the client information options.
Click Generate.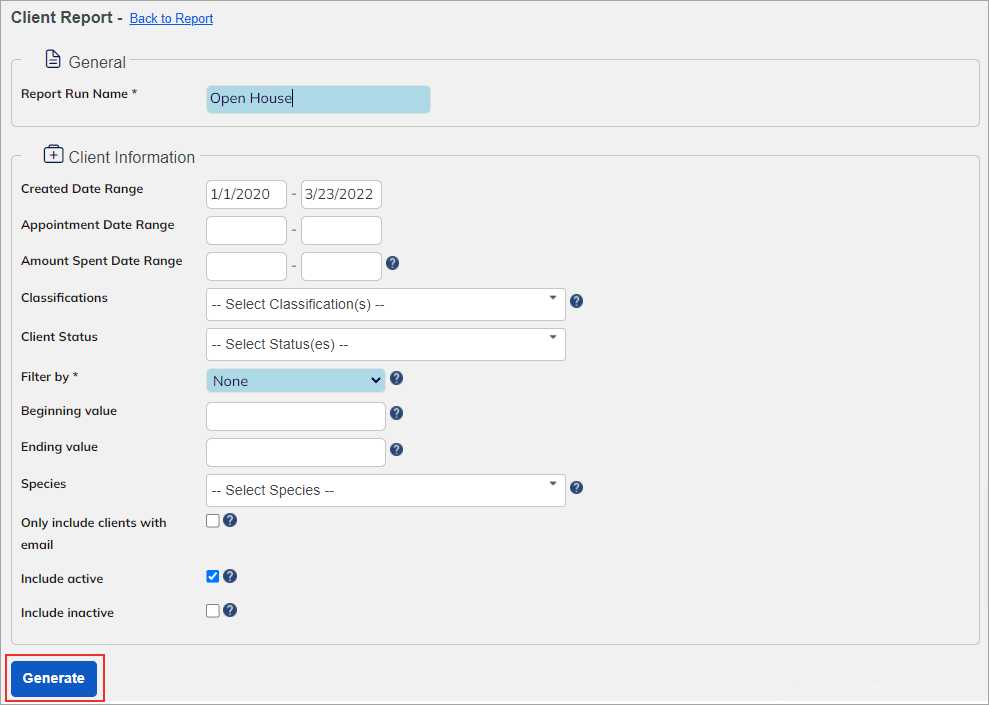 Once you have created the report you will export it to Excel by clicking on the Excel icon.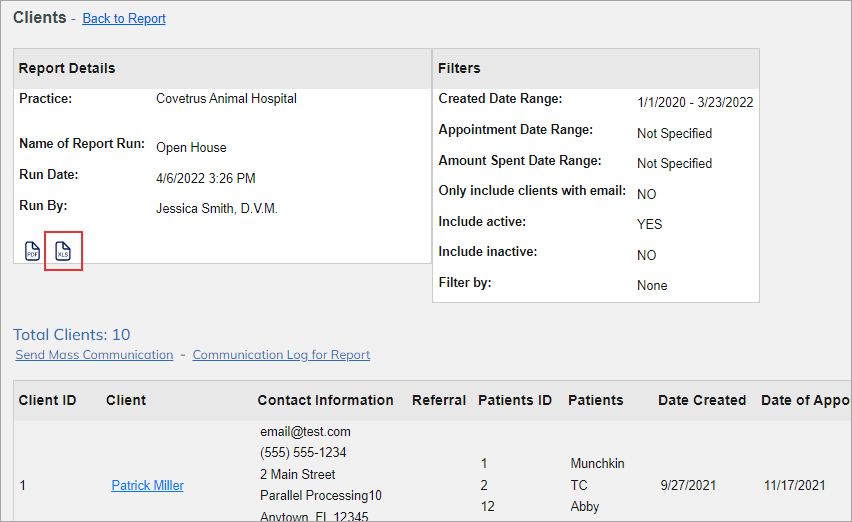 This can then be imported into the Dymo software which will allow you to print the addresses.
Here is a link to a Youtube video that shows how to use Excel and the Dymo software: