At the end of the year many people would like to know what support recommends they should do to prepare for the upcoming year. Please navigate to our End-of-Year Reporting Resources to access the Year-End Process Guide and Year-End Reporting Checklist.
Sales Report
For total sales, run a new report for the desired time frame and include the Cash Summary. If you need tax totals as well, include the Tax Summary in your report run.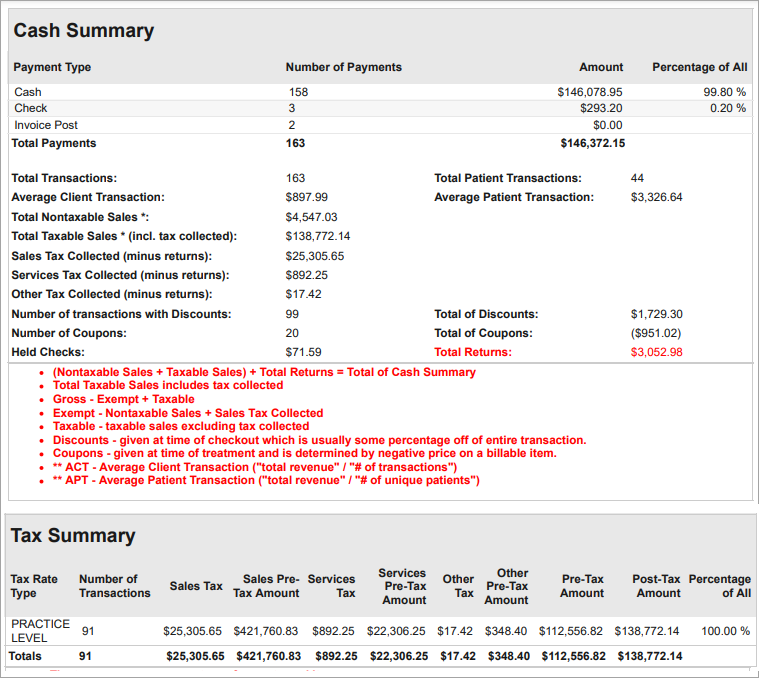 NOTE: When running the Sales Report for the year it is recommended not to include any breakdowns simply because that can cause the report generation to take an exponentially longer amount of time. If you want to include any breakdown options when running the Sales Report it is recommended to run the Sales Report for each month of the year and including the breakdown in those reports.
Accounts Receivable Report
To get a list of the entire amount due, uncheck the 'use date range' and set the overdue period to all.

NOTE: It is recommended to run this as close to January 1st as possible. If you forget to run it at that time, you can run it with a date range with the end date of 1/1.
Inventory Report
A scheduled run for the Inventory Report will be automatically inserted into your practice to record the on hand inventory on 1/1.