Navigate to the Menu > Reports on the sidebar.
Click on the edit pencil next to the Client Report.
Click New Run.
Enter desired Report Run Name. Clear or enter appropriate date filters and add any other filters.
Click Generate.
From the generated report select the option to export to excel.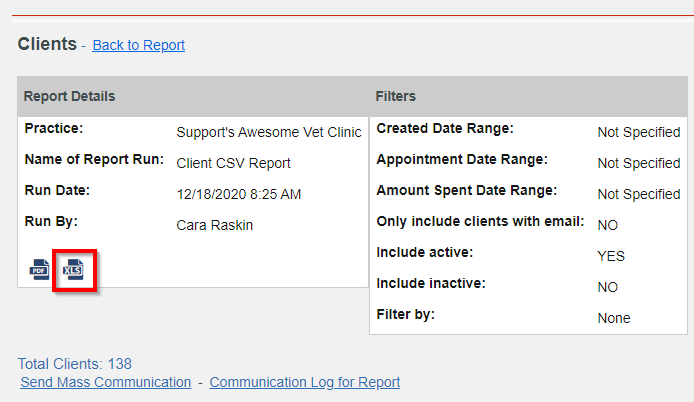 The report will open in Excel where you can select File > Save As.
You will name it and change the option below where it states Save as Type to CSV from the drop-down menu.
Click Save.