All billable items have the option to be hidden on a client's invoice. When adding treatment items that are set to be hidden on invoice, the hidden items will always display on Treatments and Quick Invoicing. The item will be hidden on the invoice when viewed from the client's page and the checkout page.

To set an item to hide on invoice:
Click on Menu > Inventory > Inventory Management.
Click the pencil to edit the billable item you would like to hide and select the setting Hide on Invoice.
Click Save.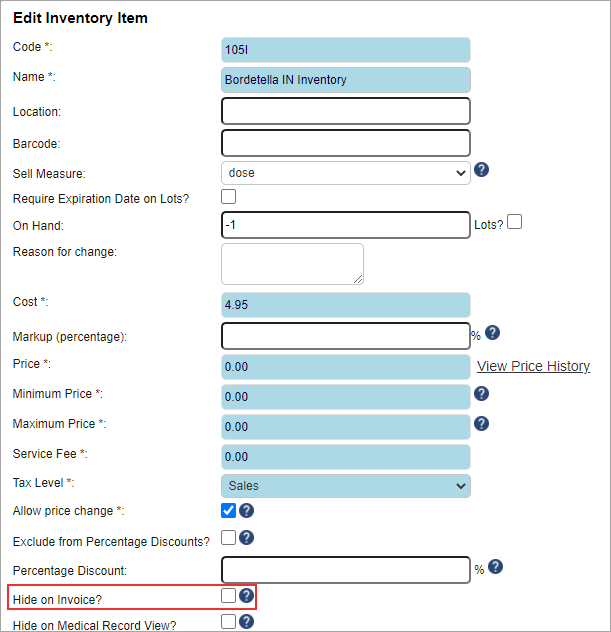 Notes: In order for a treatment item to be hidden on invoice, the item must have a price of $0.00. If it is an inventory item with lots enabled, the lot price must be $0.00.
The treatment item that is enabled to "Hide on Invoice" must also be invoiced with another item that is priced greater than $0.00 or the hidden item will display.