Report Summary
The Payment Plan Report allows the clinic to see transaction errors, processed transactions, and scheduled transactions.
This report should be run on a regular basis to monitor the status of automatic payments.
Card failures or declines will requires a new card from the customer.
If changes to a client stored card are made, make sure to update the payment schedule so that the missed payment's date is after the date changes were made.
Rights and access
This report can only be ran by employees with the appropriate right.
See Employee Rights for more information.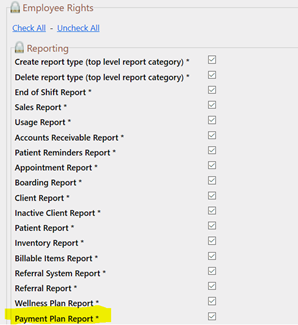 Using the report
Go to Reports to access the Payment Plan Report.
Click the Edit pencil to the left of the Payment Plan Report.
Select New Run.
Give the report a Report Run Name*, apply filters and Generate.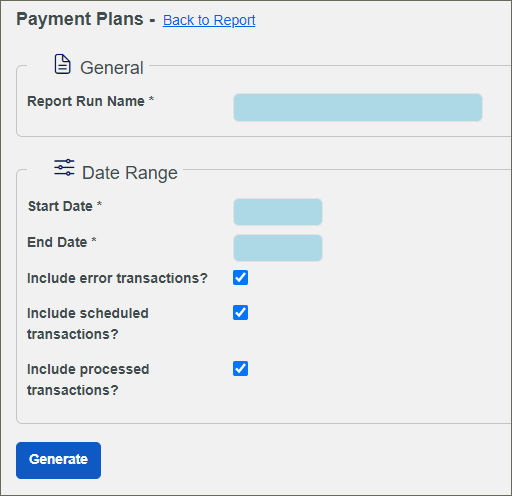 Based on the filters selected the report will contain certain information.
Related Articles