The Estimate Report returns a list of estimates based on the configured filter criteria.
Go to Menu > Reports.
Click on the Edit pencil in front of the Estimate Report.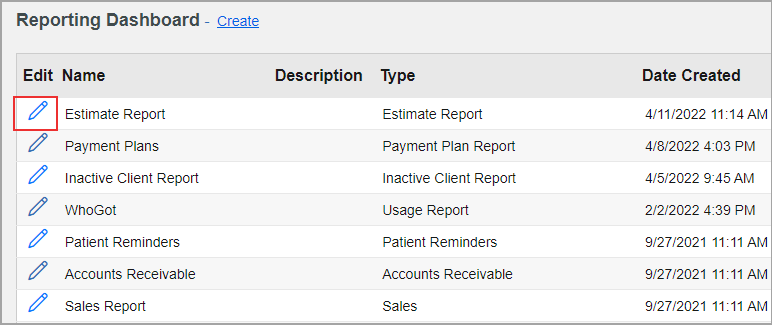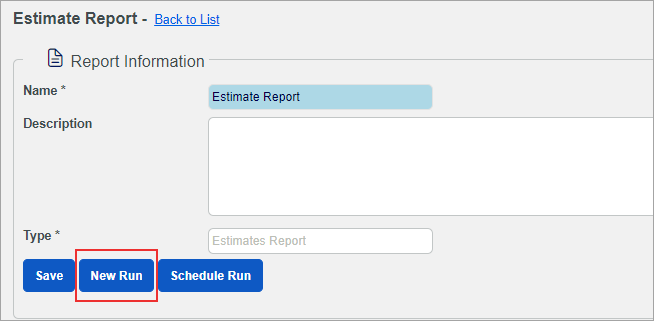 Filter criteria includes:

The date range the estimate was created.
The status of the estimate.
Including or excluding expired estimates.
Patient species.

Select the appropriate filters, name the report run.
Click the Generate button to generate a list of estimates.