Question: How can I see what emails have been sent manually or automatically by eVetPractice?
Answer
In the upper right corner of eVetPractice, click on the "person" icon and then click on the "Email Dashboard" link.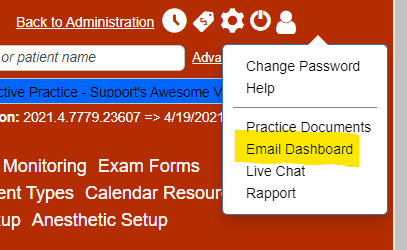 The email dashboard displays a list of outgoing emails in eVet and their status.
You can use the search options to search by client name, email, patient name or activity type.