Question: How to insert an image into an exam form?
Answer: To insert an image into an exam form follow these steps
1. Once the exam form is added to the patient medical record, scroll to the bottom of the form and select Documents > add document. Once the document is uploaded here, it will be available to insert it in to the specific area of the exam form.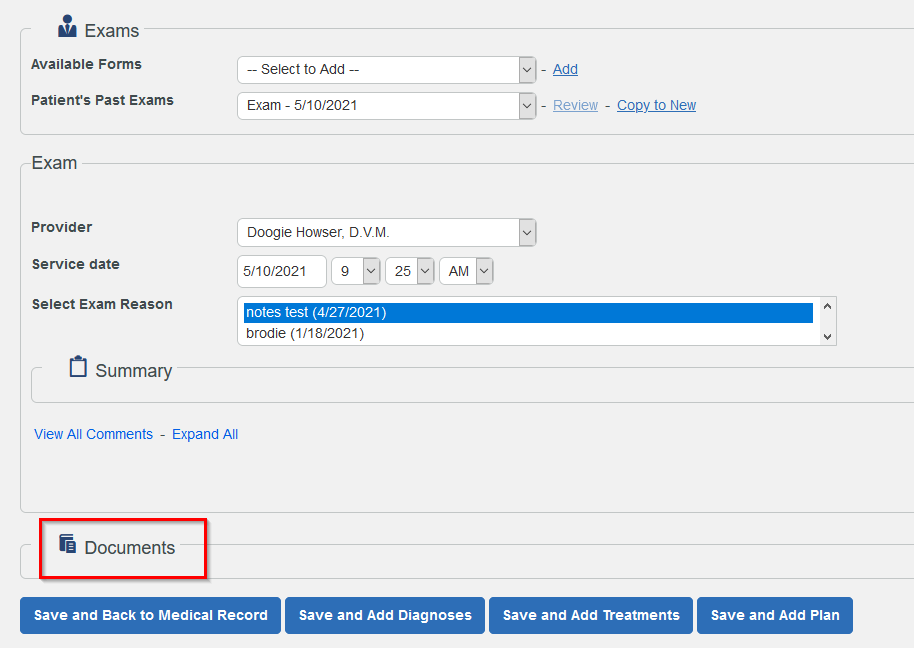 2. Find the section of the exam form that you want the image in that is set to allow comments. Select the insert document icon in the document editor and select the document from the dropdown menu.