Overview
If some Accounts Receivable balances did not convert from your previous practice management software (PIMS) into Pulse, this may be because clients with an A/R balance did not have an active patient OR the balance was not closed and/or posted. This guide provides instructions to carry over the balances from your previous system into Pulse.
If the balance was not closed and/or posted, skip to Carry Over Balances instructions.
Create a Patient
Bring up the client record.
Scroll down to Patients.
Click Add Patient.

Enter Account Balance as the Patient Name.
Select any value for required fields.
Verify the patient is Active.
Click Save.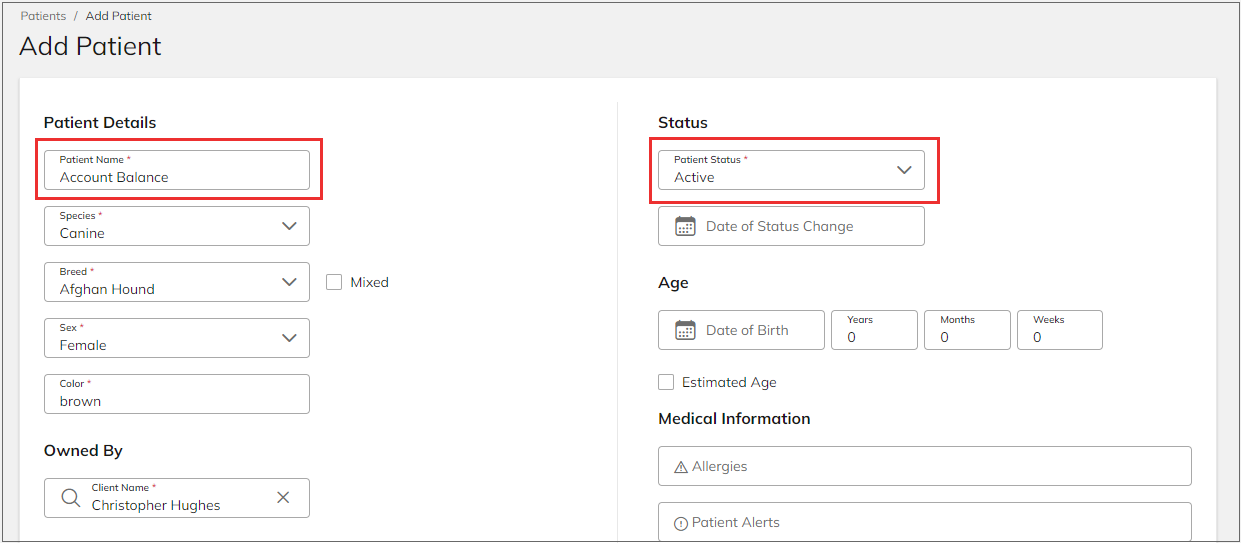 Carry Over Balances
Return to the Client record.
Click on the Quick Invoice icon.

Locate the Account Balance patient.
On the Quick Invoice screen, next to Item to add, search for Balance. This will filter the list of services to the Carry Over Balance item.

Click on the Carry Over Balance to add the item to the Quick Invoice.
Click on the name of the link for the Carry Over Balance to bring up the Item Details.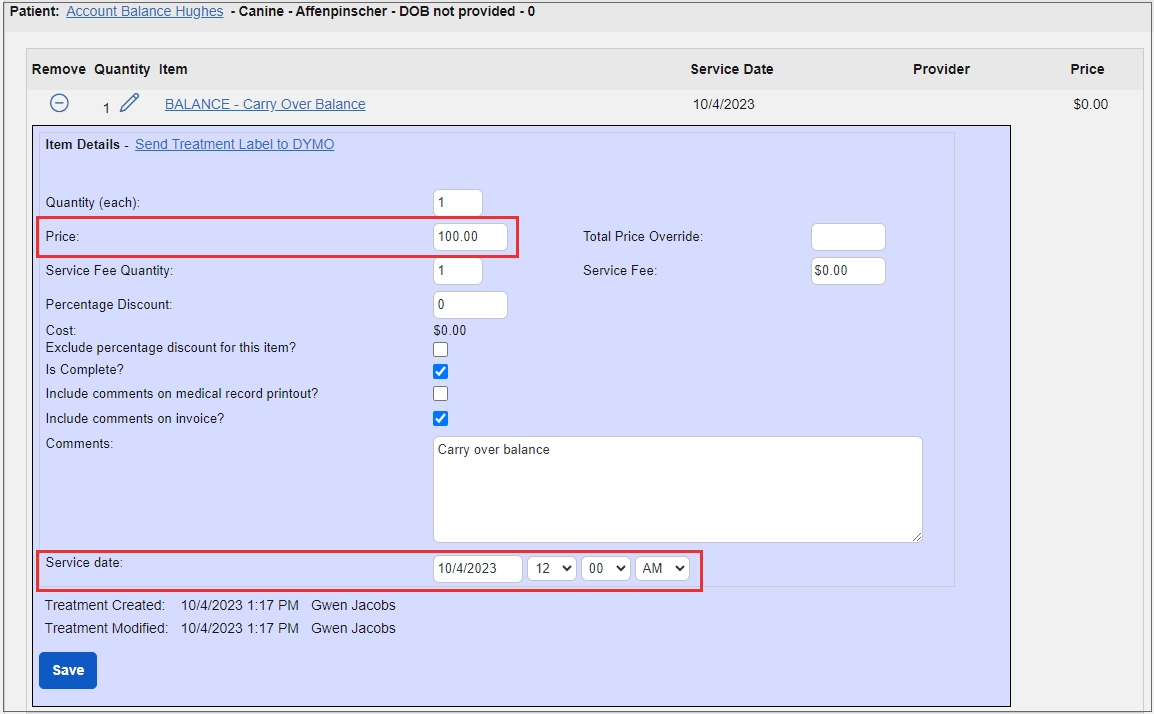 Change the Price to the amount of the balance the client owes. (If the balance is negative, add a minus sign to the front of the amount i.e.,$-50.00.)
(Optional) Add Comments for the balance and Include comments on invoice for the client.
(Optional) Change Service date to reflect in the medical record when the balance was created in your source PIMS.
Click Save.
Return to the Client record.
Go to the Account Balance section and click Change to Closed.