1. Search: Allows you to quickly and easily search for a client or patient by the patient's name + client last name or by client first name + client last name. (this will not include inactive clients and/or patients)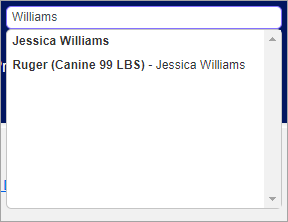 2. Advanced Search: Allows the practice even more functionality in pulling past medical records. If you click the Advanced Search from a patient's medical record, it will give you the option to only search the active patient.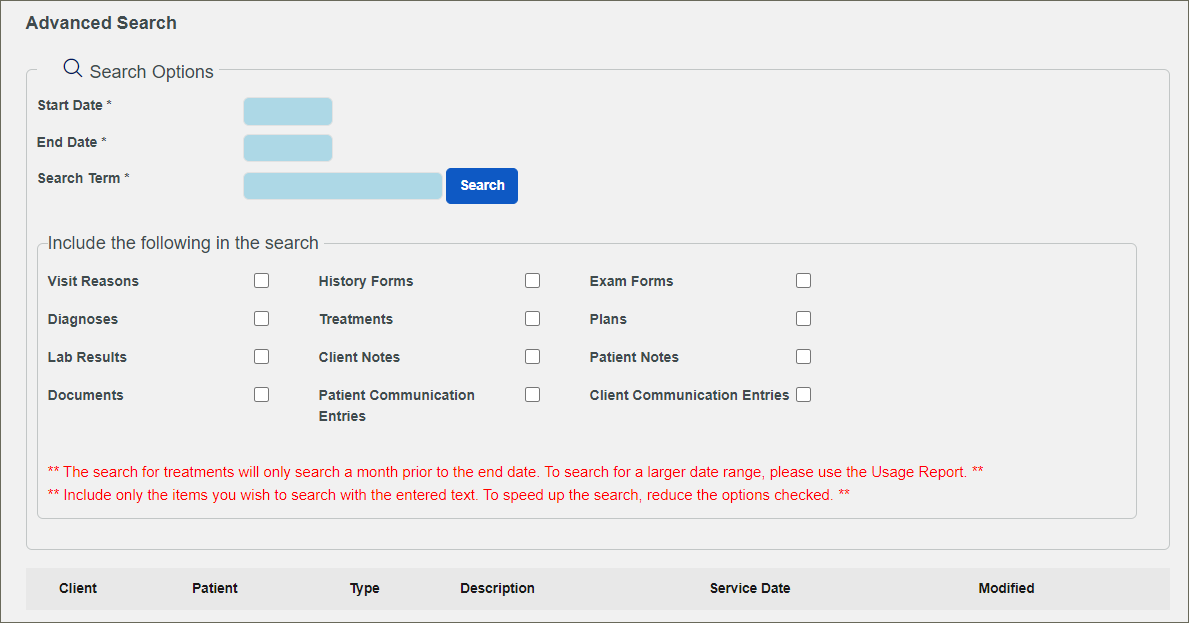 This becomes very useful when you are treating multiple patients with similar medical records.
Here you can review how you handled other patients with the same lab results/diagnoses/visit reasons/etc.