The Check In Sheet is a patient summary that displays patient information at a quick glance: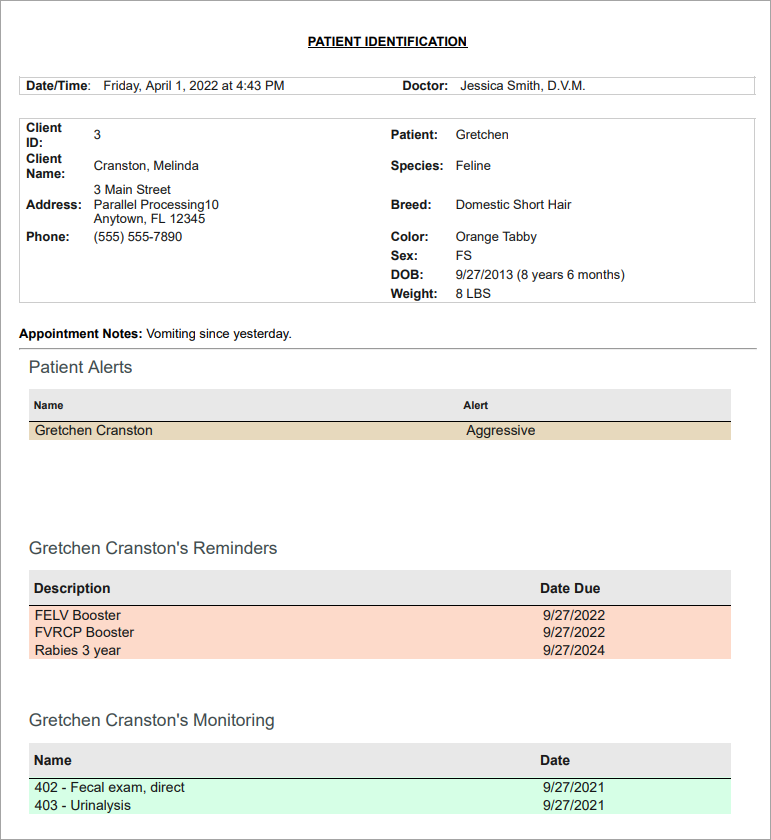 This sheet can be generated and printed in one of two ways:
Automatically by Visit Status Configuration.
Visit Statuses associated with appointments can be configured with a "Print check-in report" box selected. If this setting is enabled, changing an appointment to this visit status will prompt to print a Check In Sheet.
See How do I configure visit statuses? for more information on configuring visit statuses.
A best practice recommendation is to call the configured status "Checked In" or something similar.
Change an existing patient appointment visit reason on the calendar or the patient medical record page to print a Check In Sheet print.
Manually from the patient Medical Record
Check in sheets can be printed from an appointment display manually in the patient Medical Record.
Double click on an existing appointment in the calendar, which will take you to the Medical Record view of the appointment.
Click the Print Check-in Sheet link in the General Information section of the appointment..