Duplicate patient records do come up at times and need to be merged so you do not have to view multiple records to get a complete medical history on one patient. This could easily occur as a result from different people bringing in the same patient (e.g new owner) or as a result of merging two client records.
For more information on changing ownership of a patient, please see this article - Changing the Ownership of a Patient.
For more information on merging client records, please see this article - Merging Two Client Records.
MERGING PATIENT RECORDS
Note: You must have appropriate rights granted to perform a patient merge. See end of this article on how to grant these rights.
Navigate to the patient profile that will be merged into the destination patient.
Scroll down to the bottom of the page and from the Save button, select Merge with Another Patient (if this option does not show, the employee may not have the right to merge records)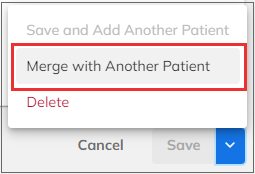 From the Merge Patient screen, lookup the patient this active patient is to be merged with.

When the patient has been located and selected, the screen will display the basic information about the patient so you can confirm it is the correct patient. Note the message in red that states the merge is permanent and cannot be undone.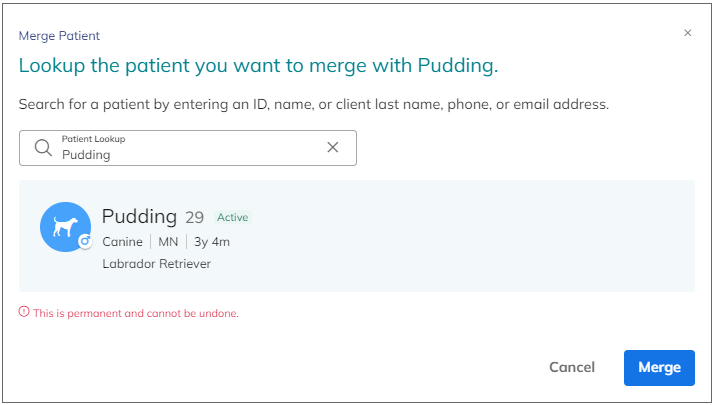 If you are certain you want to move forward with the merge, click the Merge button.
Granting Employees Ability to Merge Patient Records
From the main menu, click on Settings > Employees > Employees.
Click the edit pencil next to the employee who needs to be able to merge patient records.
Expand the Employee Rights section.
Check the box beside Ability to merge patient records.
Click Save.