Go to Menu > Employees > Time Clock in the sidebar menu.
Choose the practice if you have multiple, then choose the employee from the drop down and the specific date or a date range in which the punch occurred, click search. Do not choose to Show Hours Worked.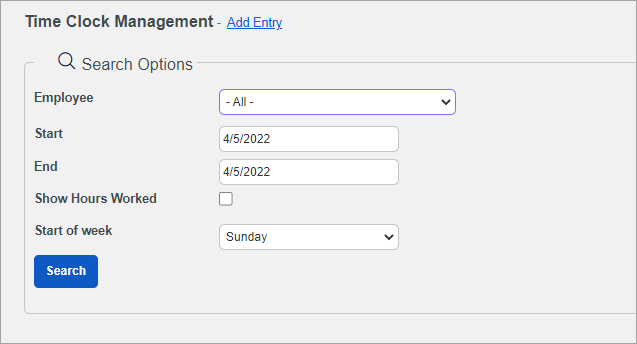 You can edit an existing entry from here by clicking on the Edit pencil or click the Add Entry to add a new entry for the employee.

If the time clock entry was marked as Is clock In but it was meant to be a clock out entry, edit the entry and uncheck Is clock in.
This will update the entry to a clock out entry and allow you to choose the clock out reason.