Quick Invoicing is very helpful when a pet owner with multiple patients comes in for routine items or over-the-counter purchases.
The Quick Invoicing feature allows you to edit treatments items (such as price, quantity, or comments) and print prescription labels.
Enabling Quick Invoicing
To begin using Quick Invoicing, first ensure it is enabled on your site. Click on Menu > Settings > Practice Setup > General.
Expand the Payment History/Invoice/Estimate Settings area.
Click on the Enable Quick Invoicing option.

Accessing Quick Invoicing
You can begin Quick Invoicing for a client in one of three spots:
Client Record
The Quick Invoicing icon is shown to the left of the client name in the client record.

Patient Record
From the patient record by clicking on Quick Invoicing in the blue shaded patient Quick Links area.

Client Search

Using Quick Invoicing
Once you open Quick Invoicing from any of the screens above you can then enter the service date and time by clicking on the Service Date label.
It will default to the current date and time, but you can change this if you need to.
This date will drive any reminders generated from items you add during Quick Invoicing.
Next, you can add treatments by the patient. In our example below three patients were brought in for annual vaccines and flea treatments.
NOTE: all patients associated with the client will show up, but only those patients for which you enter treatments will have their EMR updated by Quick Invoicing.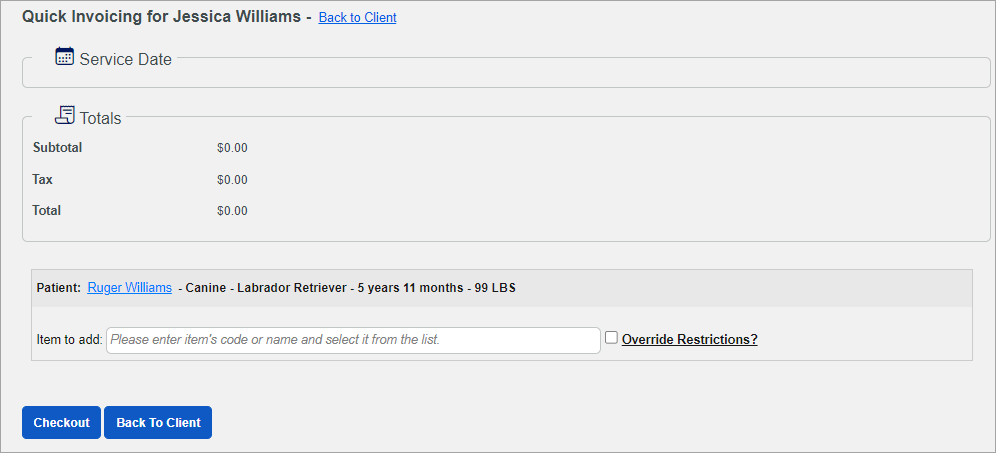 To edit an item or to print a prescription label, simply click on the treatment item and it will display all the fields you can edit and give you the link to print the Rx label to your DYMO printer.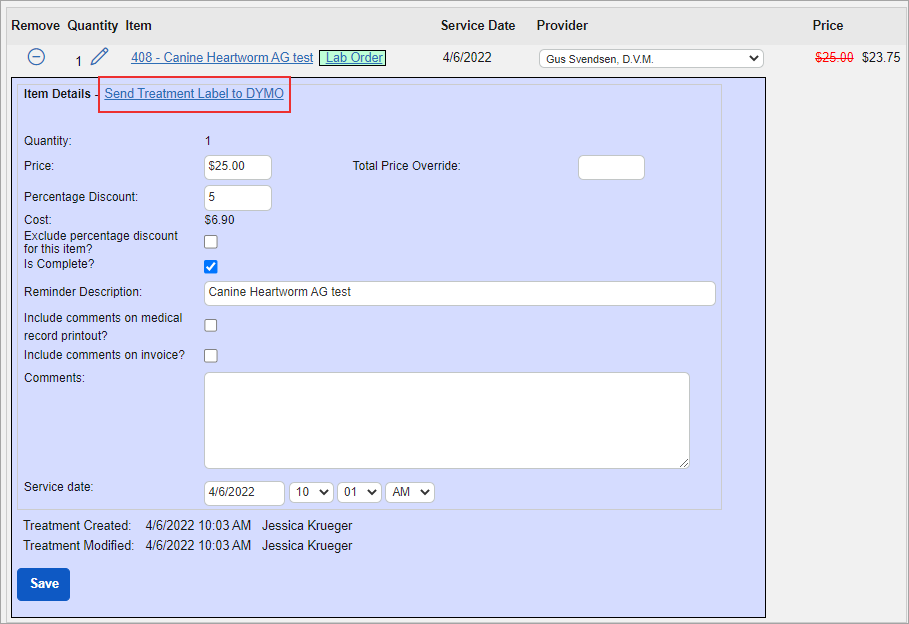 Clicking Back To Client will take you to the client's record which will now show a balance on the account.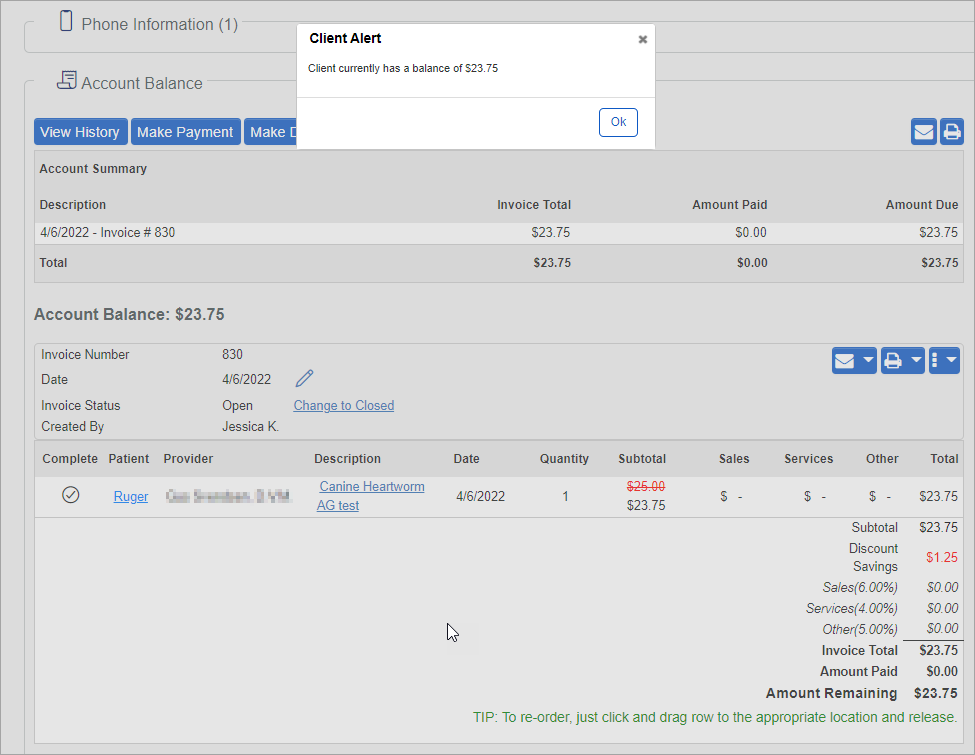 Clicking Make Payment will take you to the payment processing screen.

Once you are done with Quick Invoicing, Treatments will appear on the EMR, and Reminders will be generated and displayed on the EMR.