Non-integrated Lab Forms
Lab Forms are used to record non-integrated lab results into the patient record.
Patient lab results from a lab integration don't use Lab Forms but will import to the medical record directly.
See In house and reference lab integrations for a listing of integrated labs and associated articles.
Creating or Modifying Lab Forms
Navigate to the Menu > Settings > Medical Setup > Lab Forms.
To add a lab form, click the Add Lab Form link after selecting the appropriate Category the form should appear under.
Clicking the pencil icon next to an existing lab form will allow you to modify the category and properties of a lab form.
Note: Modifying an existing lab form will also modify elements from previous lab results for patients. Best Practices suggests creating a duplicate lab form with new modifications and setting the old one to inactive (red).
Select or fill in category, name, description, and "Is Active" fields as appropriate.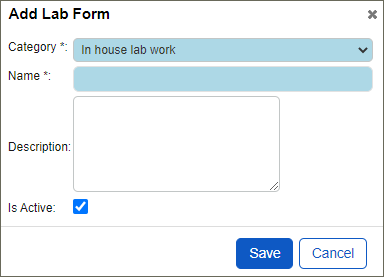 Adding or modifying Lab Form Elements
Elements are individual components or value readings of a lab form and can be created by clicking the chevron to view Elements.

Click the Add Element link.
Note: Elements can be modified by clicking the pencil icon next to the individual Element.
Fill out the Element fields, including name, minimum and maximum values, units specification, and "Is active."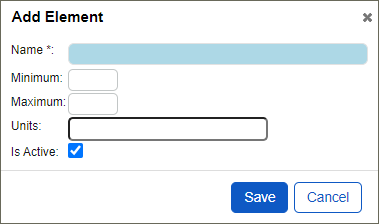 Using Elements on Lab Forms
Because Elements in a Lab Form are customizable, they can be used in many different ways. Below is a screenshot of how they will appear on an actual Lab Form on a patient medical record: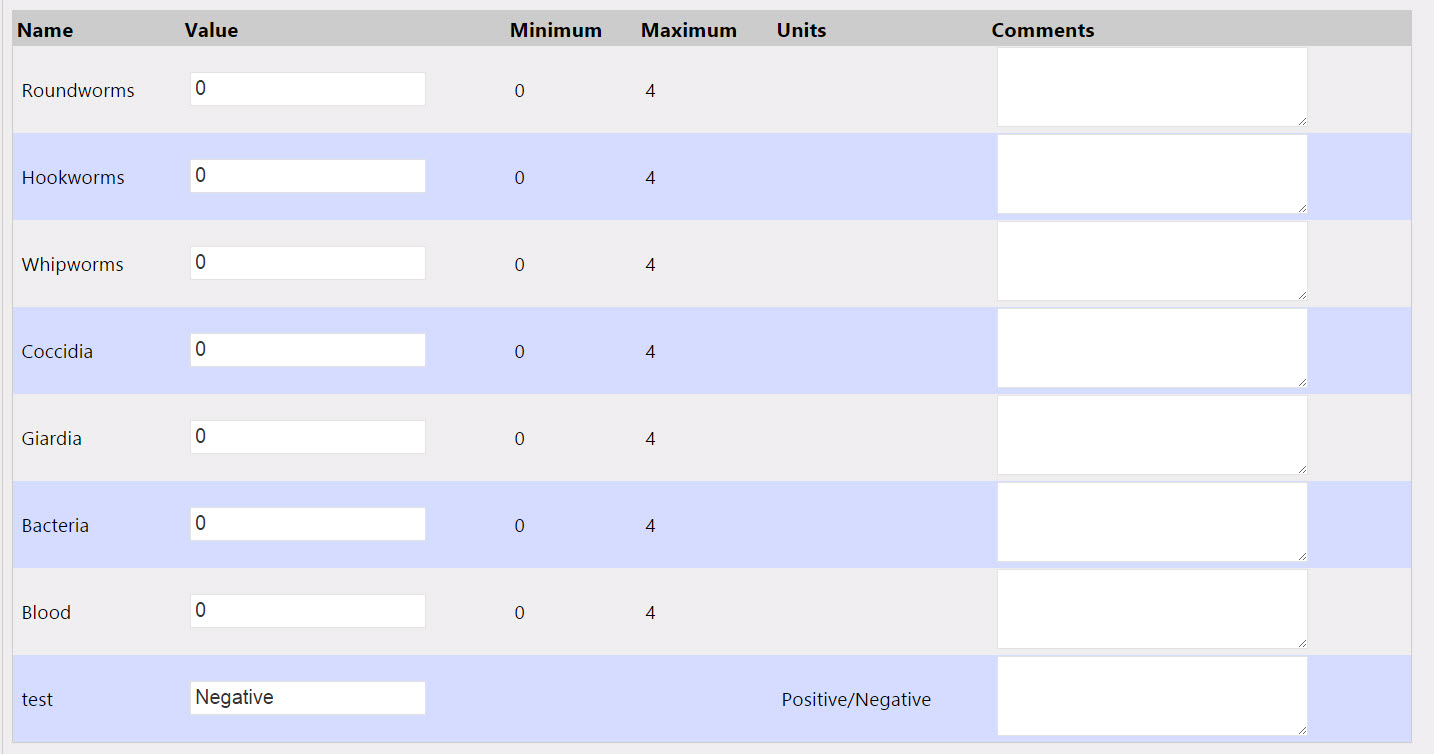 You can add as many lab forms and elements as you need for your labs.
Each existing form can be edited by clicking the edit pencil and updating the information described above.