Question: How do I set up and configure the Calendar Resource view in eVetPractice?
Enabling the Calendar Resource view

Go to the Settings Menu (Gear Icon)
You will be defaulted to the General tab
Scroll down to Calendar Settings and click on the section to expand it
If desired, change the "Default View" to Resource (recommended)
Check the box next to "Enable resource view"
Scroll to the bottom of the page and click the Save button (not pictured)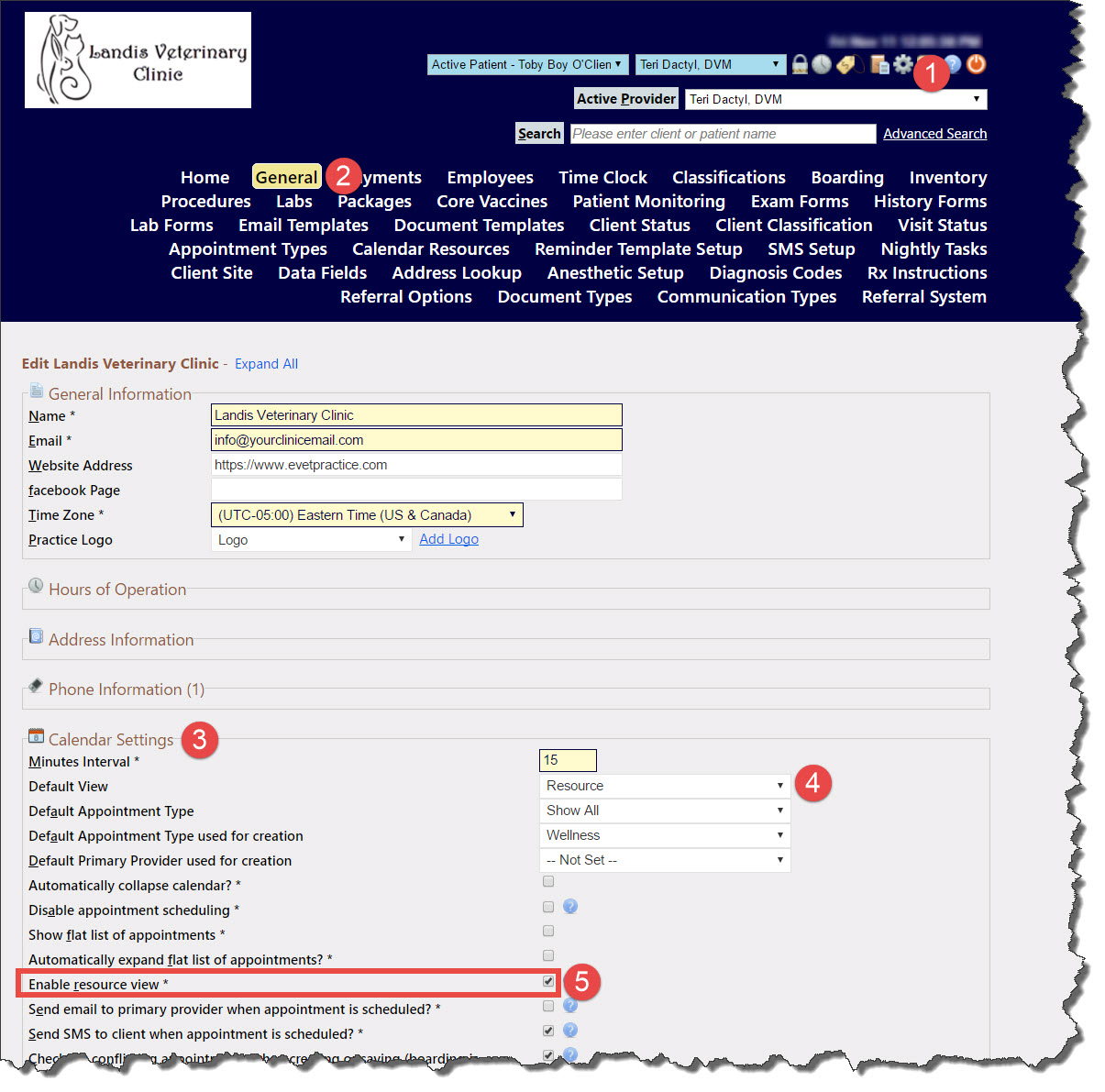 Customizing and configuring the Resource View
By default eVetPractice displays columns for each employee flagged as an active Provider.
In order to customize your columns:
Go to the Settings Menu (Gear Icon)
Click on Calendar Resources
Click "Add Calendar Resource" or click the Edit pencil icon to edit an existing resource.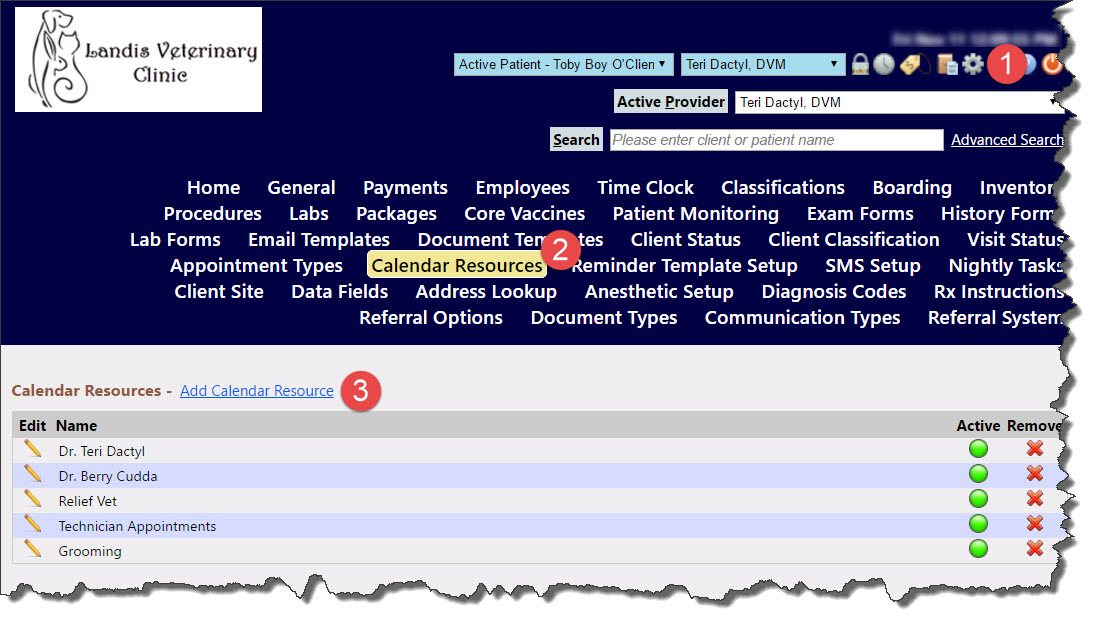 This will bring up the following screen:

Fill out the Name you want to appear on the calendar.


Assign a Provider links a resource to an existing user. Use this to link resources that identify people to the assigned provider. Generic resources or columns should be left blank.

Click Save to create the resource or apply any changes.
Additional configuration
You can add as many resources as you need for your practice.

In the Calendar Resources setup screen, Resources can be dragged-and-dropped to change the order they appear on the calendar.

Additionally, you can disable (turn circle red), enable (turn circle green) and delete resource columns.

Note: Disabling, deleting, or editing a resource will relocate any existing appointments in that column to the "first" or "left-most" resource on the calendar.

Related articles