The end of shift report will allow you to see all monies brought in since the last time the report was run, or if it is the first time the report is being run it will be for the past 24 hours. This report can be used to balance your credit card machine back report to your reported sales in the system, balance your cash till, and make sure your check deposits in hand match what is recorded in the system.
To access the Reports section click Menu > Reports option on the sidebar.
NOTE: In order to run the report the user will have to have reporting right enabled for the End of Shift report.
To run and/or edit the End of Shift report click on the Edit pencil next to it.

A screen will display giving you the option to change the name and description of the report, run a new report, and view previous reports.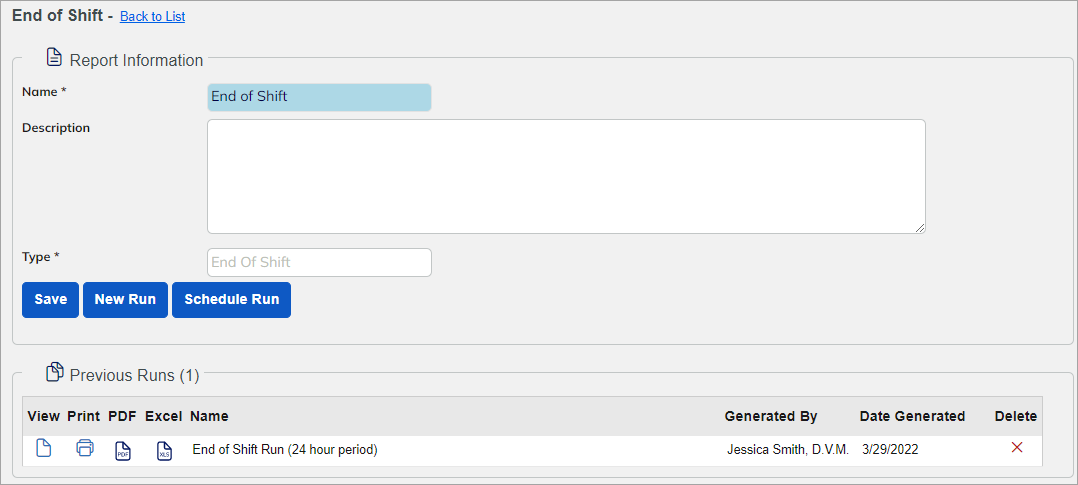 Creating a New Run
Click on the New Run button.
The report will run automatically and show all information since the last report was ran.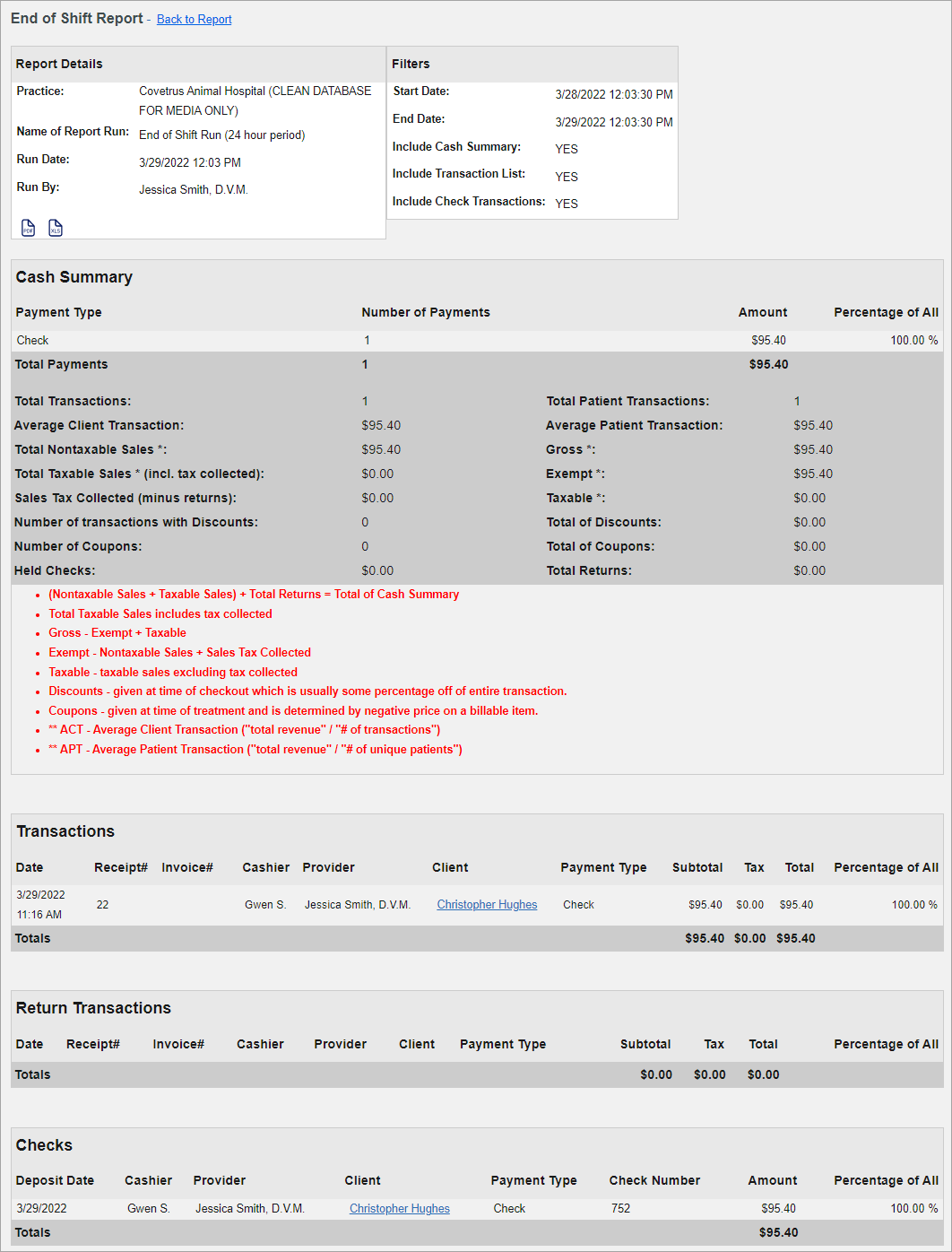 If a mistake is found, you can always delete an end of shift report, then the next time you run the report, it will be from the last non-deleted report.