You can add a doctor signature in two ways:
Directly on the employee record - this would be exclusively for rabies certificates
As a general document - this will allow you to add a doctor signature as a document in any Document Template or Email Template as you do with the logo.
Note: The signature needs to be uploaded as an image file such as PNG or JPG. It cannot be a PDF. There are various applications available that will convert PDFs to images such as: https://www.adobe.com/acrobat/online/pdf-to-jpg.html
ADDING A SIGNATURE ON THE EMPLOYEE RECORD FOR RABIES CERTIFICATES
From the main menu, click on Settings > Employees > Employees.
Click on the edit pencil next to the employee record of the doctor whose signature you would like to add:

Under General Information click on Add Signature to add a signature by using your mouse or finger to draw it on the virtual signature pad then clicking Save.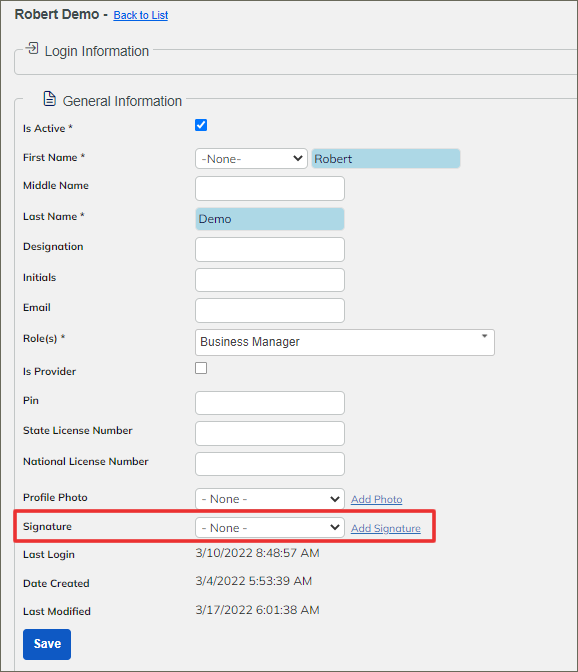 Add Image of Signature
Most people prefer to upload a picture of their actual signature. It is recommended to add a picture of your doctor signature.
Sign a piece of paper and take a picture of it with as little shadows as possible.

We recommend using a photo editing application to make the image of the signature black and white.

Once you have your picture ready, you will want to size it down to approximately 270 pixels wide x 70 pixels tall. (For more information on editing a signature, please see the following article - https://evetpractice.zendesk.com/hc/en-us/articles/360005244134-Resizing-Modifying-Signature-Images

To add the photo of the doctor signature, scroll down on the employee record and click Add Document.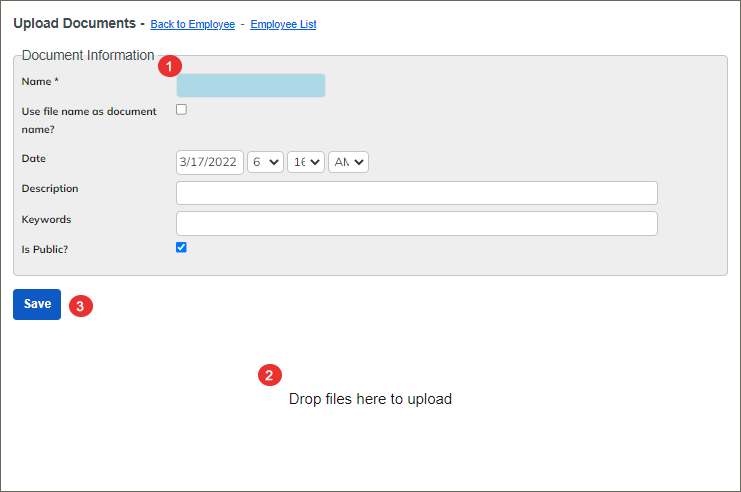 Give the document a name (such as "Signature").
Click on the text Drop files... then browse to locate the document or drag the signature image from the File Explorer to this area.
Click Save.
Click on the General Information section for the employee.
Click the drop-down list in the Signature section.
Choose the Signature image you just uploaded.
Click Save.

ADDING A SIGNATURE IN THE GENERAL DOCUMENTS SECTION
These instructions are for adding the signature to the document templates and email templates.

Navigate to the Settings menu. This will automatically put you in the General tab.
Scroll all the way down to the bottom to the Documents section.
Click Add Document.
Give the document a name (such as Dr. Jones Signature).
Browse to locate the document.
Click Save.
Note: The signature does not need to be "Public" as it will only be used in templates.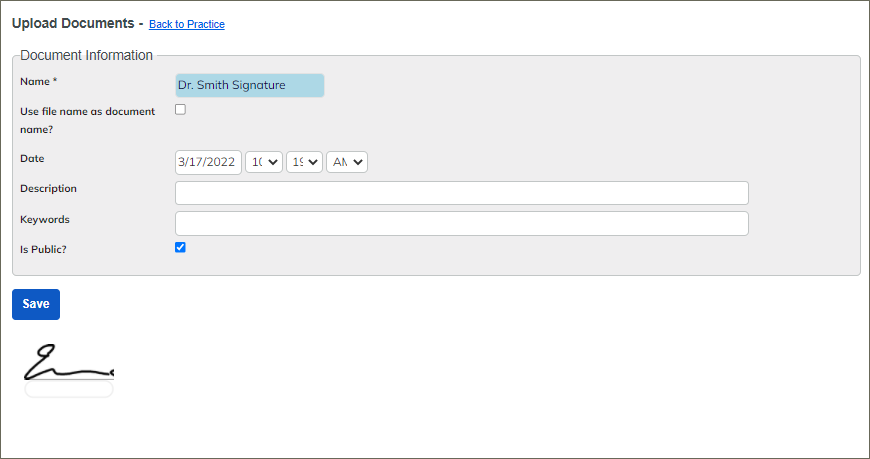 You can now insert the signature as a document in any document or email template using the insert document icon on the editor: