At any point in time you can give a client access to the Client Portal. This can be done during their initial set up or at a later date. For more information on creating a new client and configuring the client portal please see the articles below:
Once you are in the client profile, follow these instructions:
Open the Login Information section.
Check the box to Allow Login.

Check the box Email Welcome Letter box if you would like for your client to be emailed the Welcome Letter. NOTE: Clients can only be sent a welcome letter if they have an email address in the system.
Enter a Username. The system will let you know if this username is available, you will need to enter a new username if that username is already taken. It is recommended to use the client's email address as the username.

The Password will automatically default to the same as the username. The welcome letter should direct your client that they will be required to change their password upon initial login.
Click Save.
As soon as you click save, if you have checked the email welcome letter box and you have entered a client email, an email will be sent to your client with the Welcome Letter Document Template.
Editing the Welcome Letter Document Template
All sites come with a standard Welcome Letter Template. To edit this template or to create a new one, follow these instructions:
Navigate to Menu > Settings > Practice Setup > Document Templates in the sidebar.
Find the Document Template with Client Welcome Letter as the Type and click the Edit pencil next to it.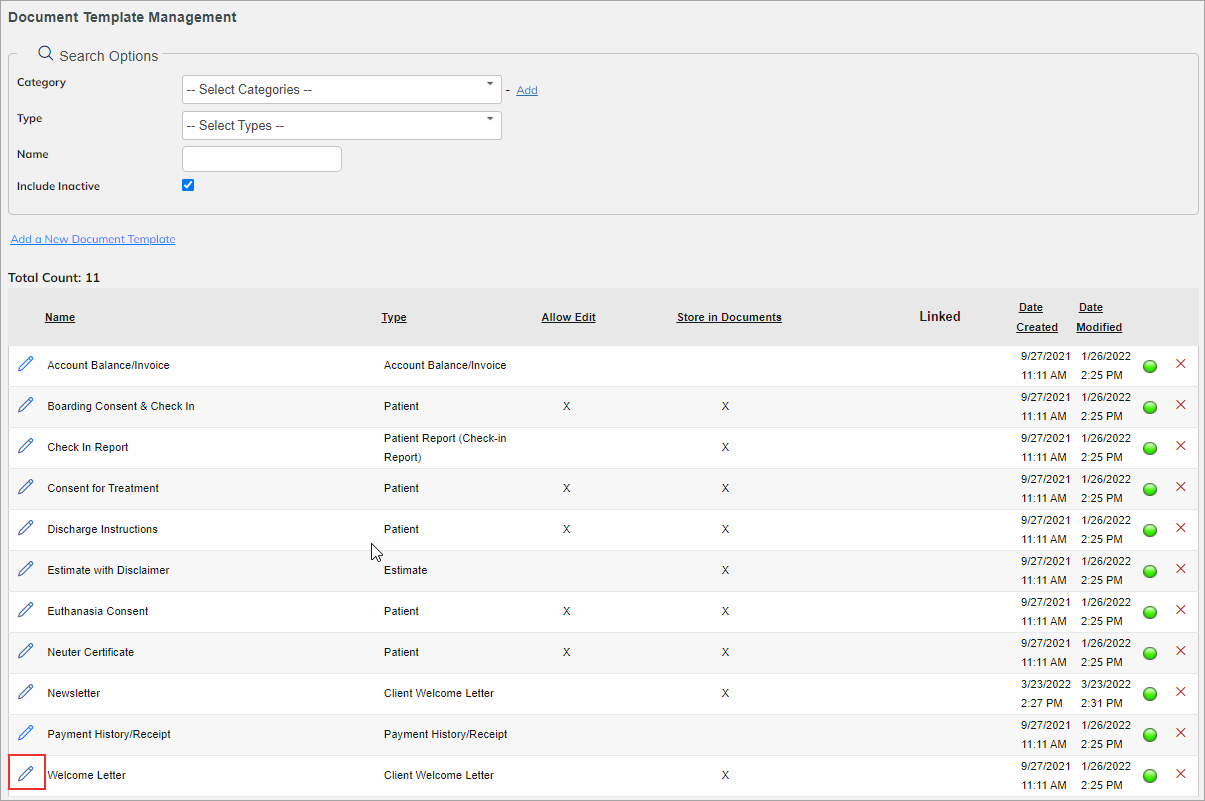 From here you can edit the welcome letter. For more information on creating and editing Document Templates please see this article - Creating a Document Template