Question: How do I submit an ANTECH lab order?
Answer:
To submit an ANTECH lab order, you must first add the lab as a treatment on the medical record. To do so Navigate to the medical record and click "Treatment" to add a treatment.
You can add the ANTECH lab order by searching by it's name or code in the "Add Item" section or by clicking on Labs and searching directly in the Labs section: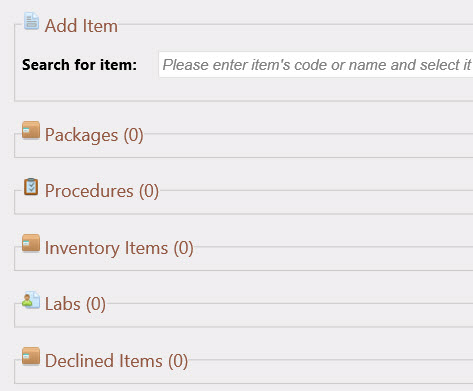 Once you choose which lab you would like to order, click on "Lab Order."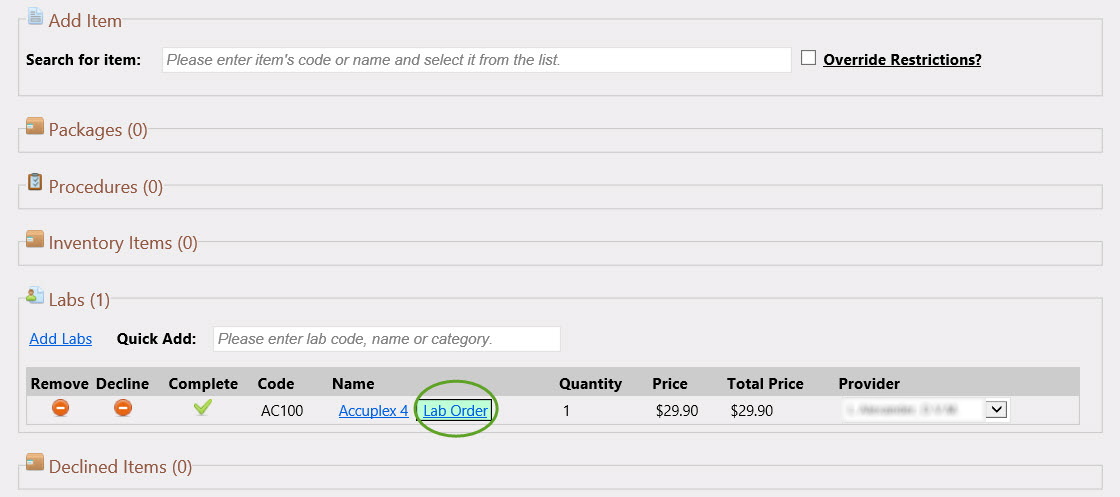 From here you can enter more details and submit the order. You will need to confirm that you want to continue with the submission.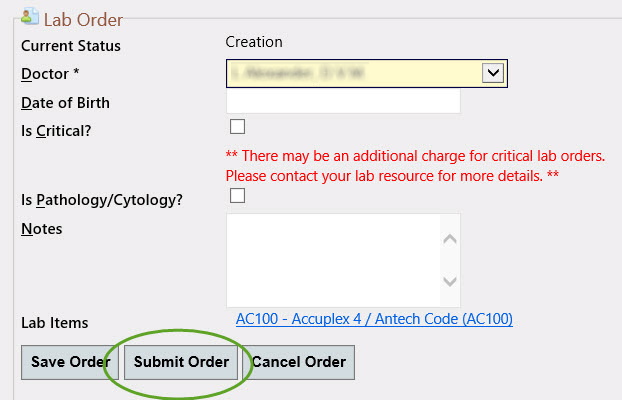 Once submitted you will need to print out the Form Request by clicking on the printer icon: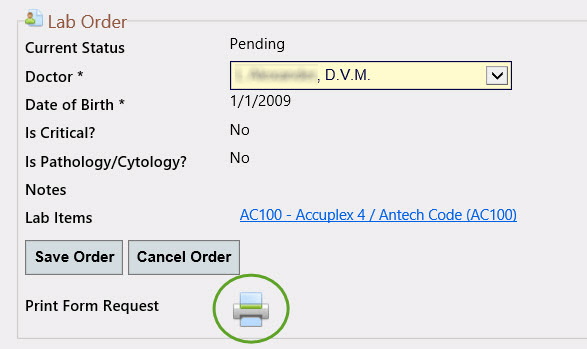 This will open your lab request form as a PDF document where you can print it out to submit along with your sample: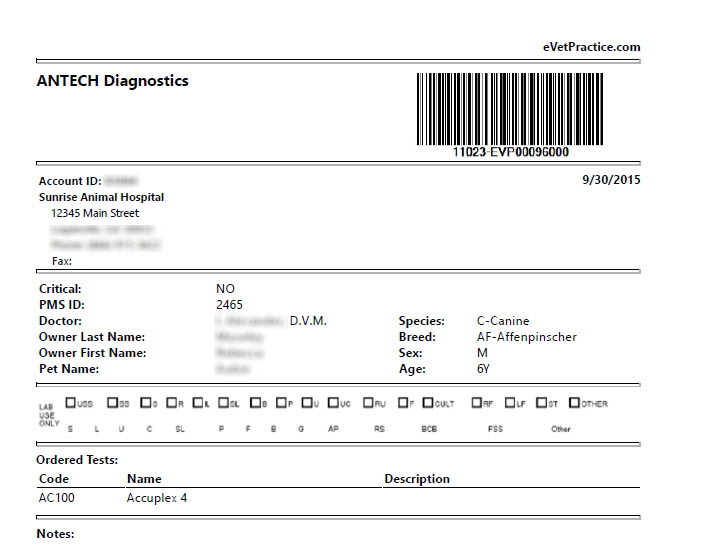 The lab will show up as pending in the medical record until the results are brought back into the system:

When the results have arrived they will show up in the Lab Dashboard section of eVetPractice and will also be viewable directly in the patient's medical record: