You can add a patient profile photo to display when you go to the patient's record. It will also show on certain generated documents, like the Patient Health Report Card.
You can add patient profile photos from the General Information tab of the patient's record.
Expand the General Information section.
Click Add Photo to the right of the the Profile Photo line.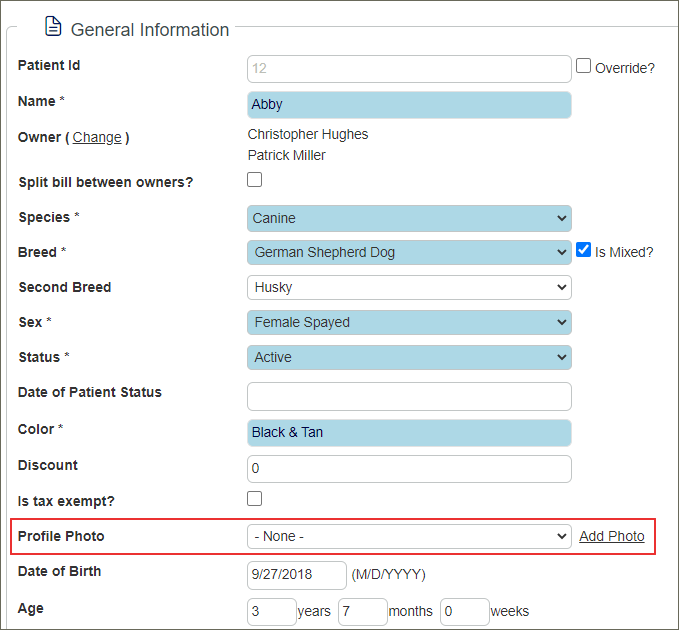 In the next screen that appears, you will be able to upload the desired photo for the patient.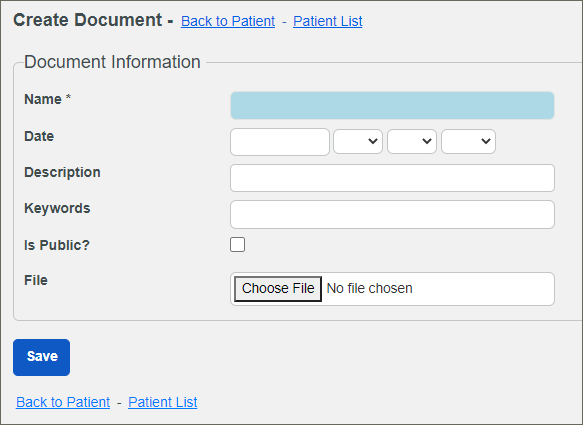 Give the profile photo a Name. Example: Profile Pic
Determine whether or not it should be Public. This means you would like your client to see it if they were to log into the system via the client portal. Most of the time you will want to make the profile photo a public document.
Click Choose File then browse to the picture on your computer or device and click Open.
If necessary, use the blue rotate buttons to rotate the image.
Click Save once completed.
Once you click save you will be brought back to the patient's record where you will need to assign the picture you just uploaded as the profile photo.
Back under the General Information section, scroll down to the Profile Photo line and choose the photo you just uploaded from the drop-down list.
Click Save.
You will now see the profile photo in the upper right corner of the screen.
Please note: The system will automatically resize your image to 100 x 100 pixels.