The Referral System allows you to track which hospital and doctor referred the patient to your practice as well as manage the referral letters that you can send back to those hospitals and/or doctors. Any new hospital and/or doctor must first be set up as an available option to be chosen when adding a referral record to a patient.
Adding a Referral Hospital and Doctor to Patient
You can add a new referral record from the General Information tab of the patient's medical record.
From the patient's General Information tab, scroll down and expand the Patient Referrals section. Next, click Create Referral Record.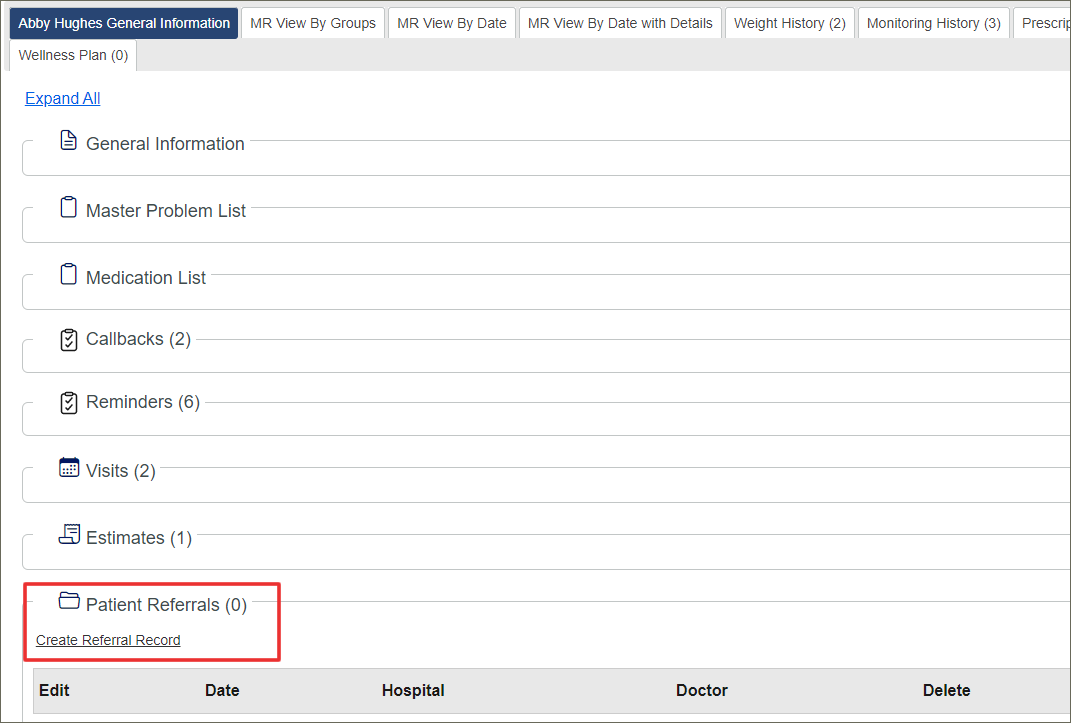 You will then need to select the date they were referred and the referring hospital and doctor from the drop-down list.
If the referring hospital and/or doctor are not in the drop-down list, please see this article - Adding a Referral Hospital and Doctor