Schedule Report Runs
To create a schedule, go to Reports, click the pencil to edit the report, then click "Schedule Run".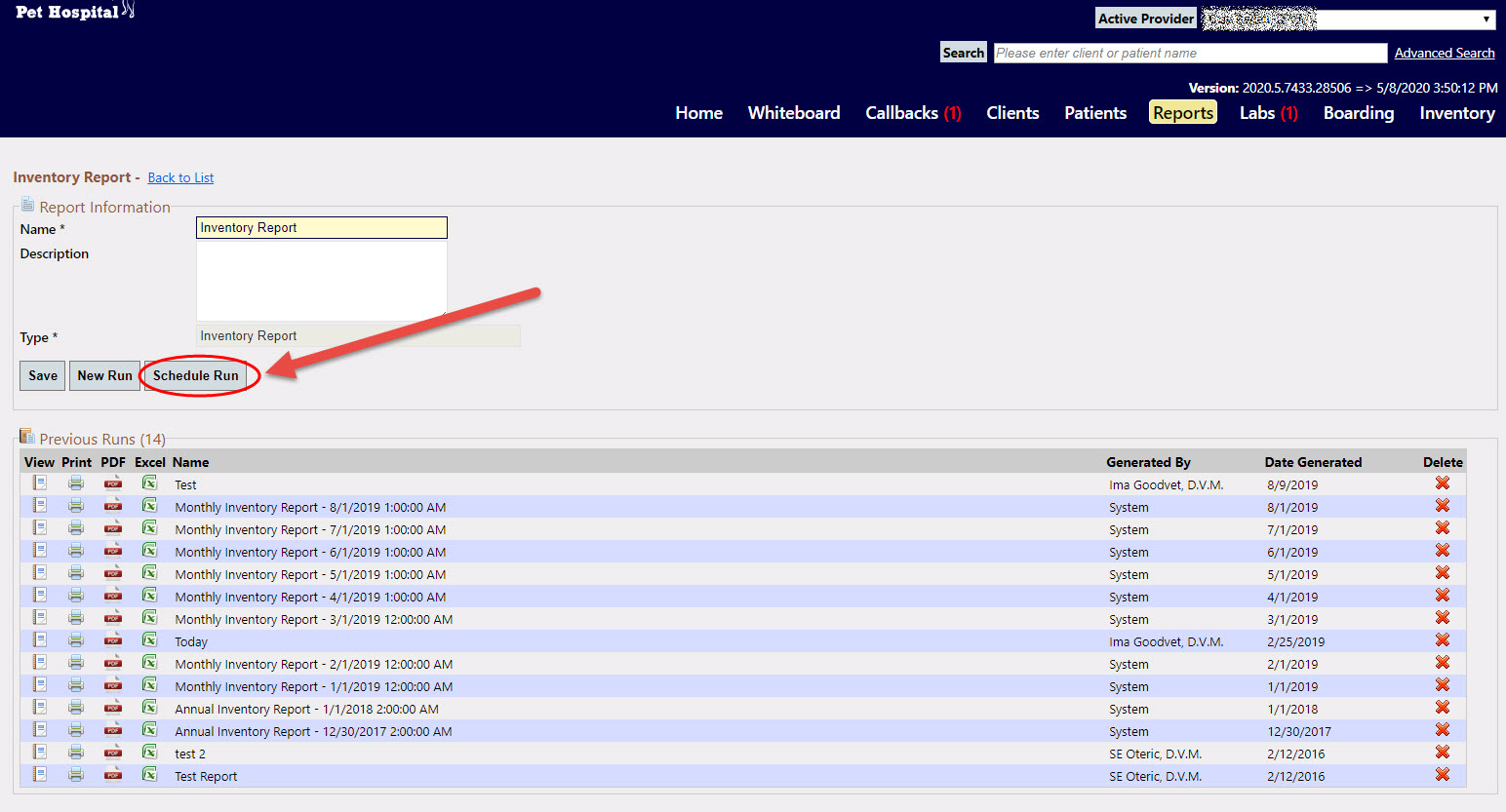 Enter the name of the Schedule, Email Recipients (separated by a ;), and the date range that you would like the schedule to continue to run. Then select the Repeat options. If you do not set Repeat options, the report will run once, regardless of the date range specified. Select the option "Use static Filter Dates" if you do not want the dates to automatically be adjusted based on the schedule dates and the filter dates, if applicable. In our example, the Inventory Report does not have an option to select a Filter Date Range. Typically you would not select the option "Use Static Filter Dates" when scheduling report runs.

NOTE: Schedule runs may only ocurr between 12:A.M. and 6:00A.M. Do not type the time in, use the "Time" drop down on the calendar to select the run time.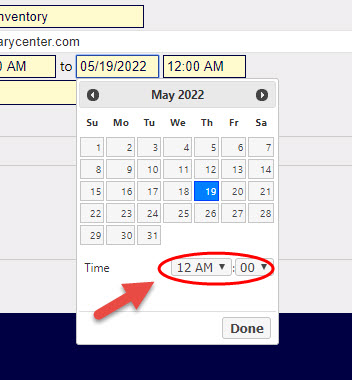 Scheduled Runs will be listed below the report runs.