Below are the new features developed for eVetPractice version 18.7120 released on 12/13/2018.
Boarding
If a visit is added under Boarding, the Type field will only display Appointment Types set as 'Is Boarding'.


Settings
Add Reminder
When creating a procedure or lab, the Add Reminder link will show after the Save button is clicked. The user no longer has to close out and go back into the item to add a reminder.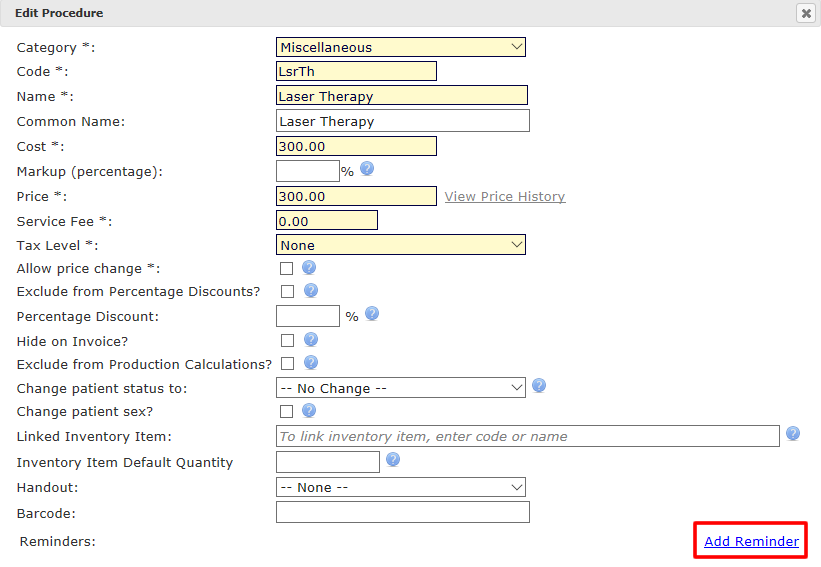 Copy a Lab Item
The Copy option has been added to Labs in both the Standard and Enterprise versions of eVetPractice. Users are able to click the copy button on a lab and the Add window will open with information pre-filled from the item that was copied.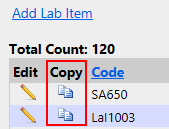 Corrections
The following items were corrected in this version:
Wellness Plan - Payment Plan Schedule Dates
This has been corrected so another yearly date is not appended to the original scheduled date.
Enterprise Billable Items
In Enterprise Pricing for Inventory, Procedures, and Labs, Tier Pricing will not include segment level Tier Pricing.
DYMO - Print Rx Labels from Quick Invoicing
Prescription labels will now print from Quick Invoicing without having to select a patient first.
Tier Pricing
The item price will not change when added to the current invoice, treatment, or estimate. Only if the item is added or re-added is when it should use that price and not items currently in an in-progress or open state.
Replication
Adding Procedures with Tier Pricing in Enterprise has been corrected.