Viewing Covetrus Orders
When you have the Covetrus Ordering Integration setup, you can begin using the feature.
Click on then click on Inventory. If you have your database configured so Inventory appears on other areas of the program, any link to Inventory will work.
Click on the link Covetrus Ordering. Orders placed within the last 90 days will appear on this screen.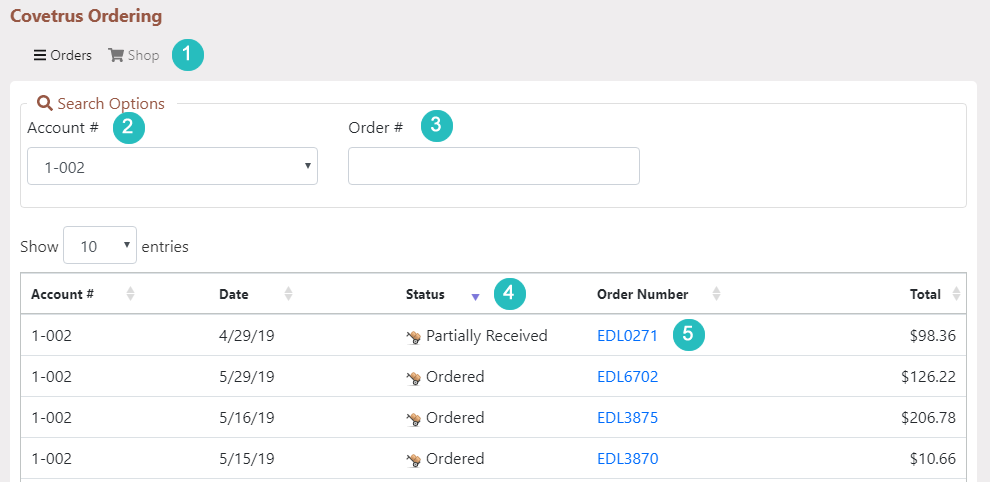 1 - Click on Orders to view orders placed with Covetrus. Click on Shop to create new orders with Covetrus.
2 - If your business has a main account and sub-accounts with Covetrus, use the drop-down list to select an account and view the orders placed under that account number.
3 - Use the search field to search for an Order by order number.
4 - Users are able to sort the orders based on the Status.
Ordered (no item has been received)
Partially Received (some items have been received, other items on the order are still pending)
Closed - orders that have received all items
Cancelled - orders that have been cancelled
5 - Click on the Order Number link to open and view the items on the order.