To create new orders with Covetrus, use whatever method has worked best for you in the past. Call in the order using the toll free number, call your Covetrus sales rep, fax in your order, or place the order online. However, with the integration, you may now use the link labeled Shop and add items directly to your Covetrus shopping cart.
Click on Menu > Inventory > Covetrus Order.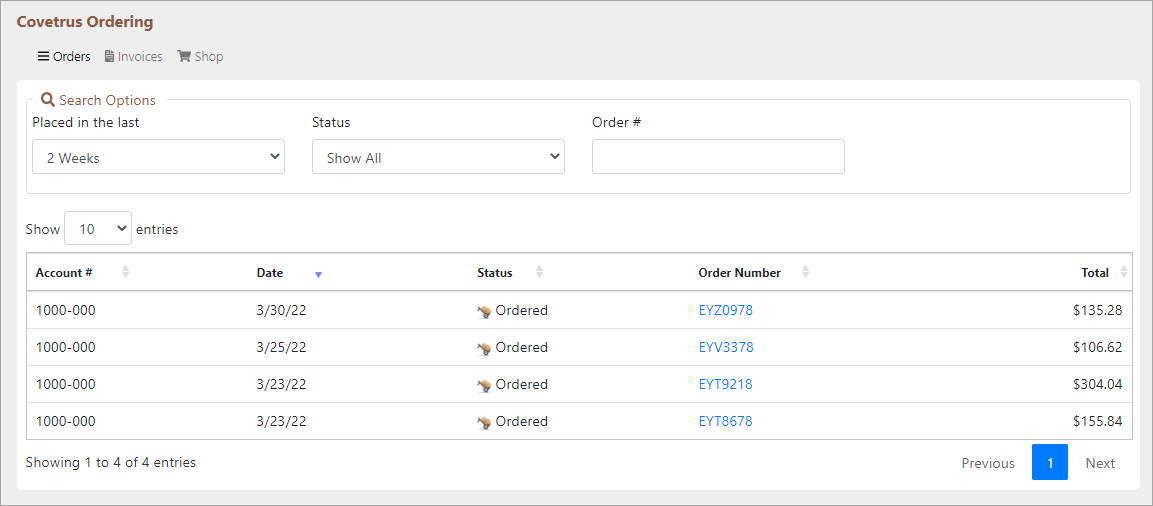 From the Shop > Want List tab, view the inventory items low on stock and ready for re-order. Items manually added to the Want List will also appear on the list.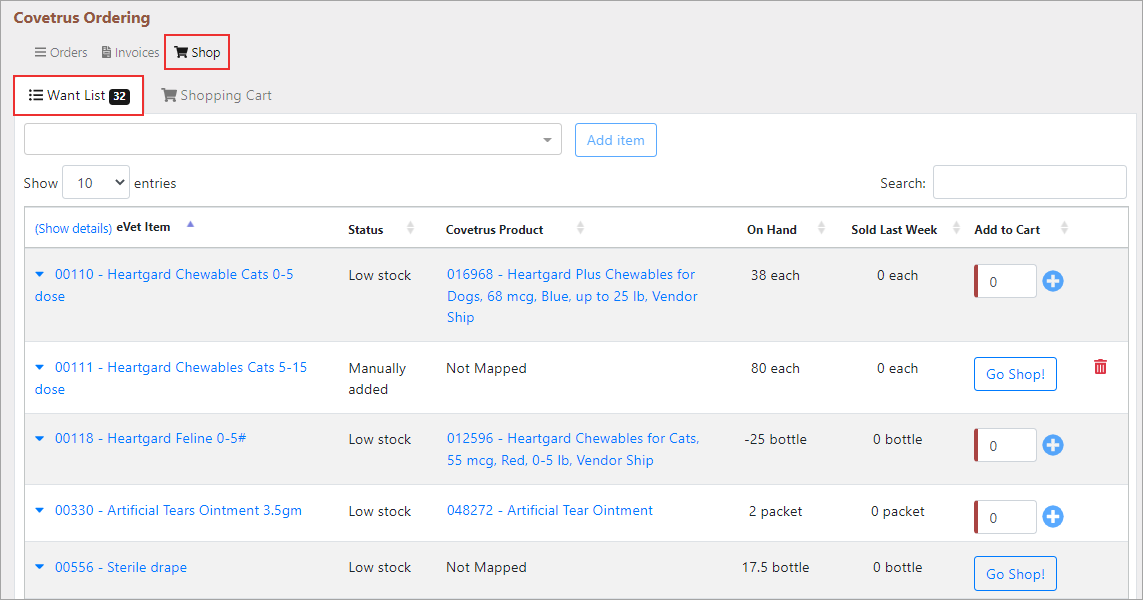 Click on the Shopping Cart tab to view orders placed in the cart and ready to be ordered with Covetrus.

Want List
Use the search field to search for an inventory item to manually add to the Want List then click Add Item.

Items with a status of Low Stock is based on the inventory Minimum Quantity setting for the item. Low stock items cannot be removed from the Want List.
If an inventory item is linked to a Covetrus product, the Covetrus Product will show. If the item is not linked, it will show "Not Mapped".

For items not linked, use the Go Shop! button to open your account in Covetrus so you may search for the item and place the order directly on the Covetrus website shopping cart.

Items manually added to the Want List can be removed by clicking on the garbage can icon.

The quantity to order for inventory items linked to the Covetrus Product can be entered in the quantity field. Click the plus sign to add the item to the cart.

If you are recording Covetrus product number in item Vendor Drug ID, locate the item drug number under each want list item to search for the Covetrus product.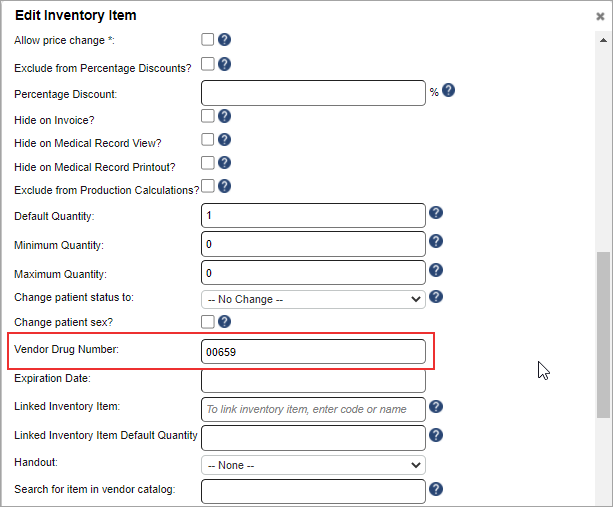 The Shopping Cart
When clicking the Go Shop! button from the Want List, the Covetrus North America website will be launched and log in using your Covetrus account credentials.
Search for the item you need to purchase then add to your cart.
You can also enter the quantity to order then click the plus sign to add mapped items. The item(s) will be added to the Shopping Cart which will then sync with your shopping cart in Covetrus.

To edit the ratio of linked items, click the "pencil" at Ratio.


To link the item to a different Covetrus product, click Link to Different Item. Select the product from the drop-down list.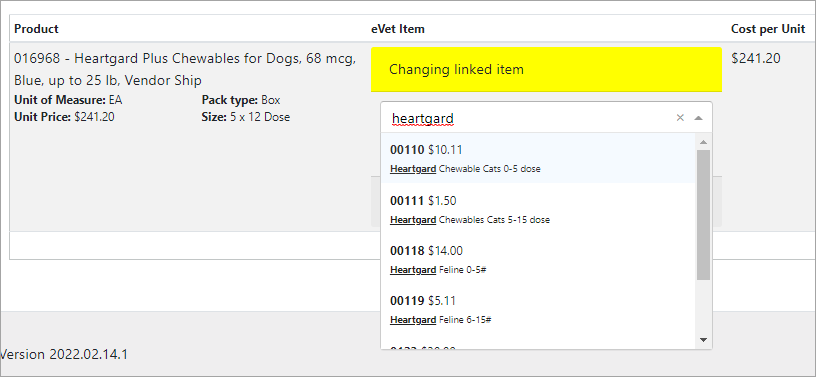 When all items have been added to the Shopping Cart, click I am ready to check out to go to the Covetrus site to complete the ordering/checkout process.