You may want to remove a specific lab order from a patient's medical record or treatment. The following steps will guide you through the process.

So long as there are not any results showing in the lab order and the order has a status of "Pending" you can cancel it.
You can click on the pencil icon of the lab item on the medical record to go to the Treatment screen. There you will see the link "Lab Order". Clicking on the link will take you to the lab order screen.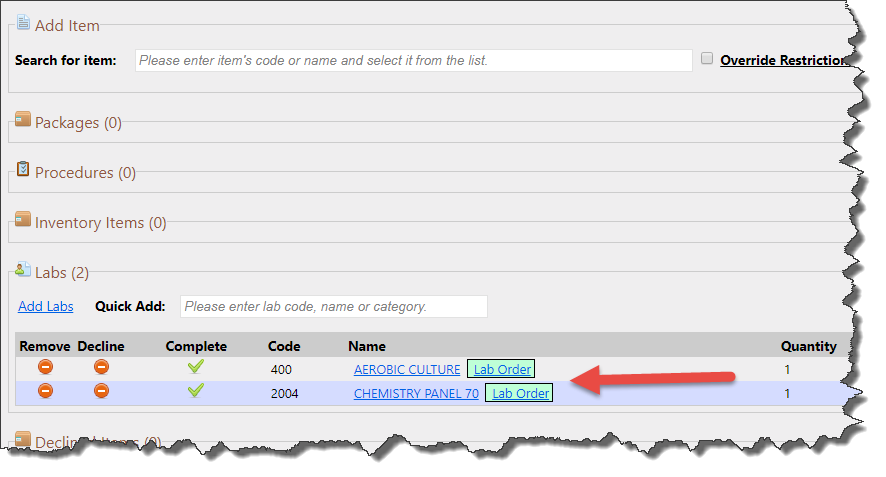 Click on the "Cancel Order" button and it will flag the order as canceled. The test codes will still stay on the treatment record and will need to be removed.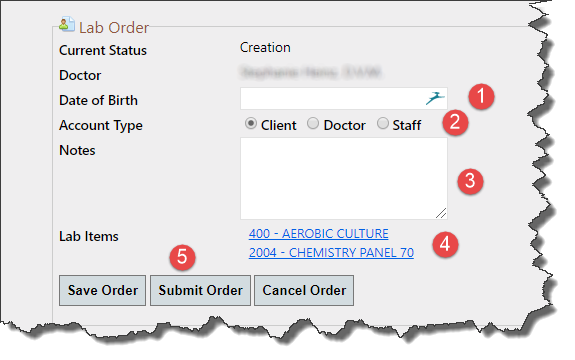 Note: In the case of Idexx Vetconnect labs you can click on the "Cancel Order" button to cancel the lab.