Adding Images and Merge Fields
When adding images and merge field to document and email templates there are two main icons to become familiar with. Prior to uploading documents to the document or email template it must first be uploaded to the eVetPractice site under the General section and Documents.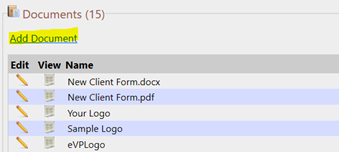 When you are needing to upload the clinic logo to the email or document templates first access the template you wish to add to: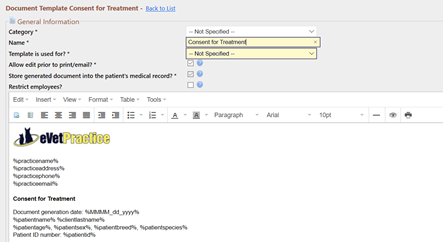 To add a document to the template click on the icon directly below "Edit"

Select the document to add to the template from the dropdown. Click Insert. *Where the cursor is on the template is where the document will be inserted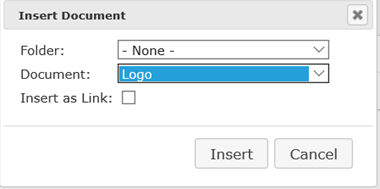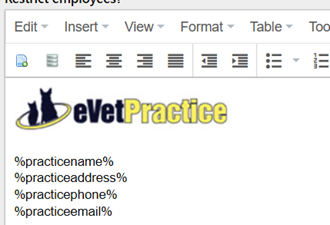 MERGE FIELDS
Merge fields insert information into the template once it is generated. To place the merge fields on the template click on the icon under "Edit" and "Insert"

Once selected a drop with client patient and practice information will appear. Choose the information you would on the document. *where the cursor is on the template is where the merge field will be inserted.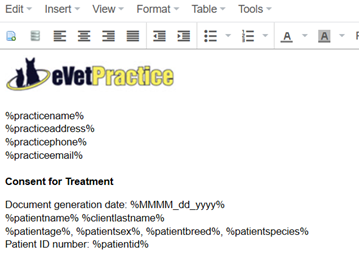 When the document is generated the merge fields will be satisfied with the information from the record.