Callback reminder rationale and use case
Callback reminders are internal reminders for practice staff.
Commonly, clinics may set callback reminders to follow up on the patient after a visit or a surgical procedure.
When a callback is created on a billable item, the callback is assigned to the provider of that billable item.
Callbacks can be assigned to Inventory items or Services and Labs.
Setup and Configuration for Inventory Items
Edit the Inventory item.
Select Add Callback.
Set the Time Period and When is due?.
Save.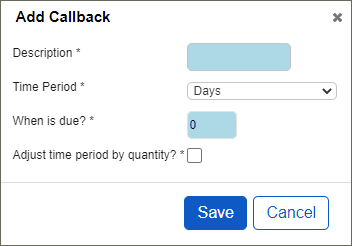 Note: callback reminder types are internal and intended for staff. They are not sent to the client.
Setup and Configuration for Services and Labs
Go to the Menu > Settings > Products & Services > select Services or Labs.
Edit the Service or Lab.
On the Edit Item page, scroll down to Automated Reminders & Callbacks.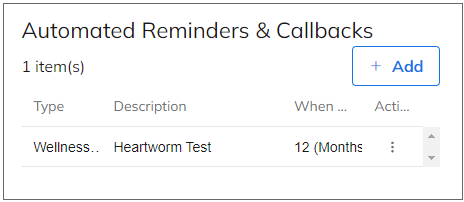 Click + Add.
From the fly-out panel, select Callback from the Type drop-down list.
Enter the Description of the callback.
Select the Time Period from the drop-down list.
Enter the Due value.
Check if the time period should be adjusted based on the quantity.
Click Save.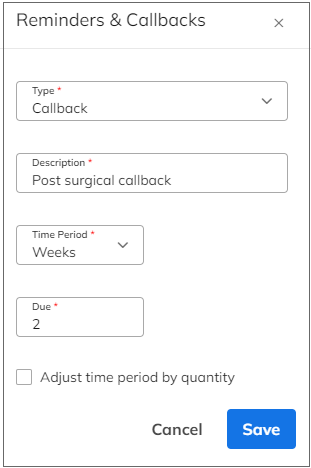 Related Articles