The calendar gives clinics the ability to organize the patient workload on daily, weekly, and monthly basis. Clinics can personalize customized calendar columns, appointment types, appointment type duration and calendar blocks.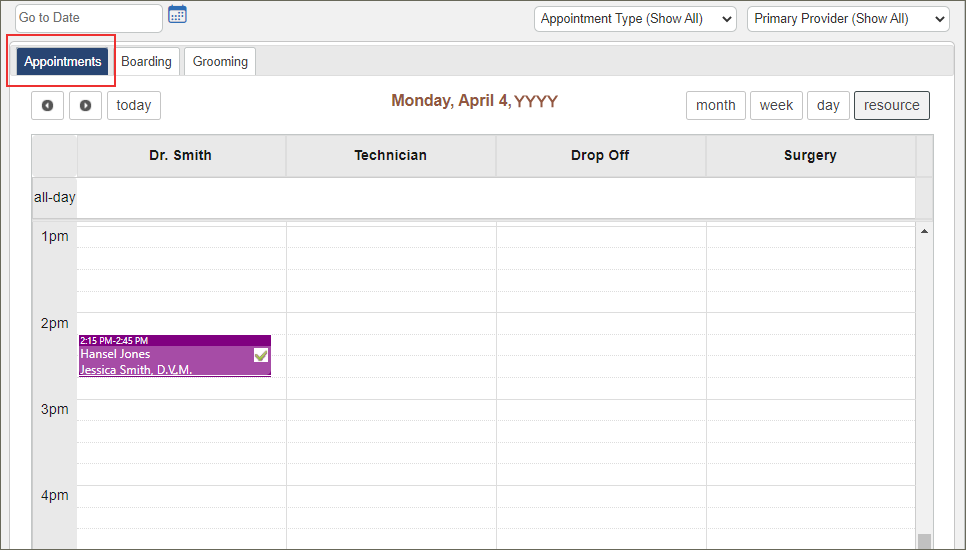 The clinic also has the ability to schedule boarding appointments using the Boarding module to schedule for specific cage types and reservation type.
Visit Status is utilized by clinics who would like to know the progress of an appointment as it moves through the hospital. For example, when an appointment is checked in, which room the patient is in, hospitalized and ready to go. The Visit Status can also place and remove the appointment on the electronic whiteboard for staff to track as well.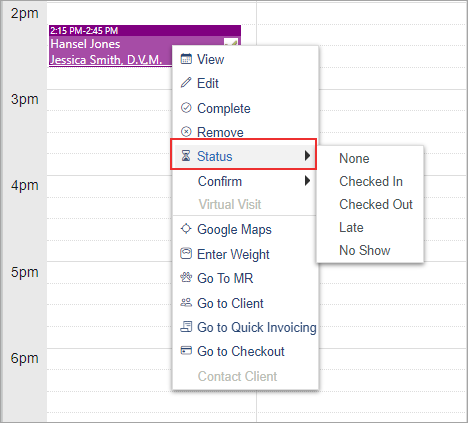 Confirm Status gives the staff the option to mark on an appointment that a client has confirmed, cancelled, rescheduled or they left a message.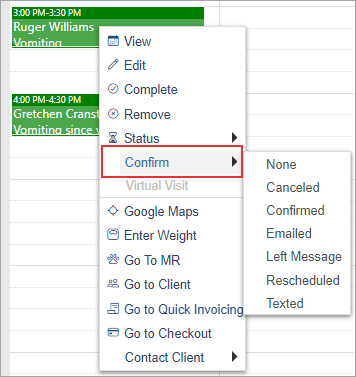 Reminders are also available for the practice who wants to remind clients of their appointment scheduled a specific number of days prior to the appointment.

Nightly Tasks will be where the clinic staff set up the automatic appointment reminder templates and duration of when the reminder will be sent.

Appointment types must also be enabled with Include with Nightly Tasks.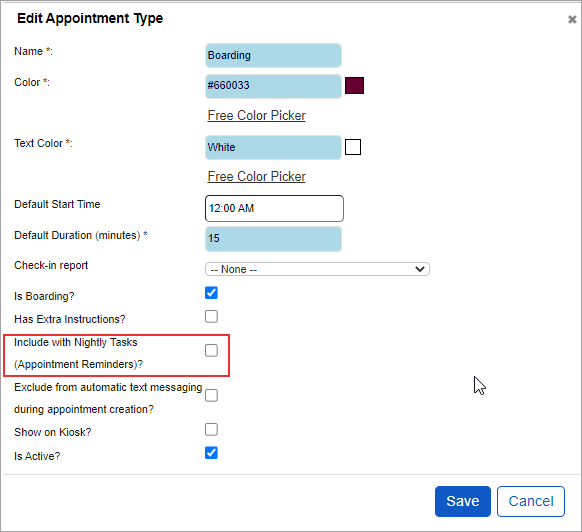 Clinics also have the option to set up an appointment confirmation email or text which is sent once an appointment is scheduled.
NOTE: This option will also send additional emails or text messages anytime an appointments is also "edited and saved".
Setting up the template for the email is completed under the Menu > Settings > Client Engagement > Email Templates.
Also, within the Menu > Settings > Practice Setup > General and expanding the Calendar Settings, you must enable the appointment scheduling options below.