If you have an existing document template that you would like to copy to a new one, the following steps will guide you through the process.
Go to Menu > Settings > Practice Setup > Document Templates from the sidebar menu.
Click the Edit pencil icon to edit the template you want to copy.
Go to the Tools menu and select Source code.

Ctrl + A to select all of the text.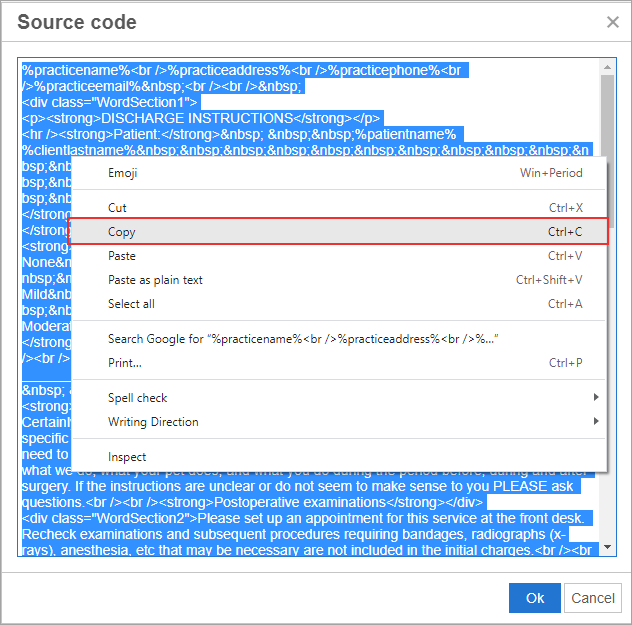 Right-Click > Copy (Ctrl + C) to copy the highlighted text to the clipboard.
Click Cancel to close the Source Code window.
Click on the link Back to List to go back to the Document Template list.

Click on Add a New Document Template to create a new one.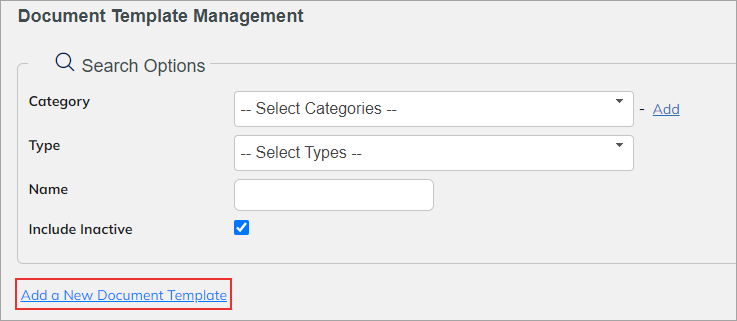 In the new template go to the Tools menu and select Source code.
Place your cursor in the window and Right-Click > Paste (Ctrl + V) to paste the text.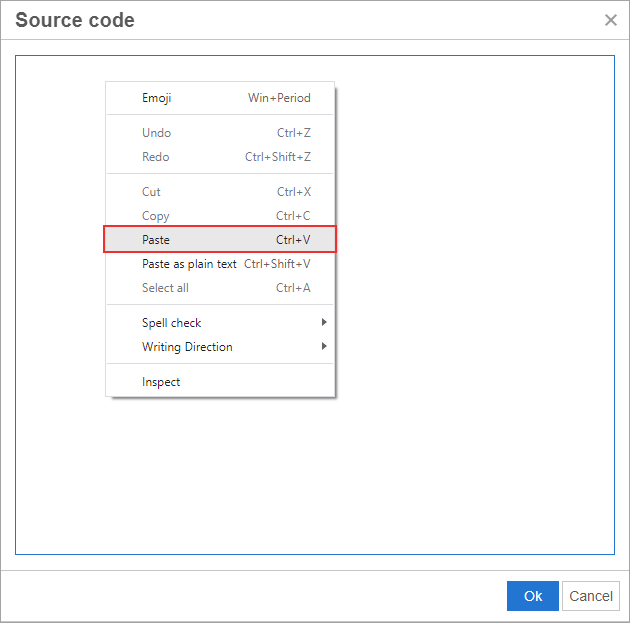 Click OK to save the changes to the Source code window.
Give the template a Name and then Save.