To find a list of active clients who have not visited or made a payment in a certain time frame, you can run the Inactive Client Report to obtain this information.
The report will return a list of clients who have values prior to the date entered.
Filters for the Inactive Client Report include:
Last Visit Date (last appointment date)
Last Payment Date
Date Created Prior To
Running the Report
Click on Menu > Reports from the sidebar.
Click on the edit pencil next to the Inactive Client Report.


Enter a Name
Clear or enter appropriate date and other filters.
Click Generate.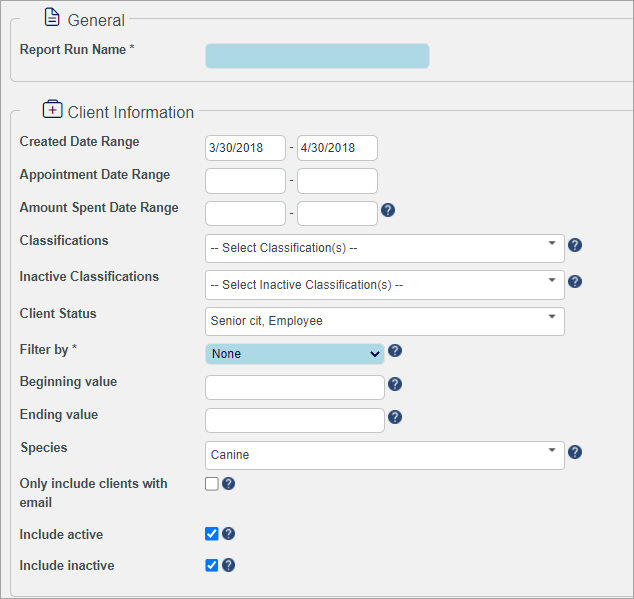 For example, entering a "Date Created Prior To" of 02/01/2021 will return all clients who were created before 02/01/2021.