During the course of the year, you may want to close your practice for holidays, vacation, etc. Below are some tips that will allow you to block off days on your calendar for these events.
Initial setup
Go to Menu > Settings > Calendar > Appointment Types.
Click on the Add Appointment Type link.

Enter the new Appointment Type information in the appropriate fields.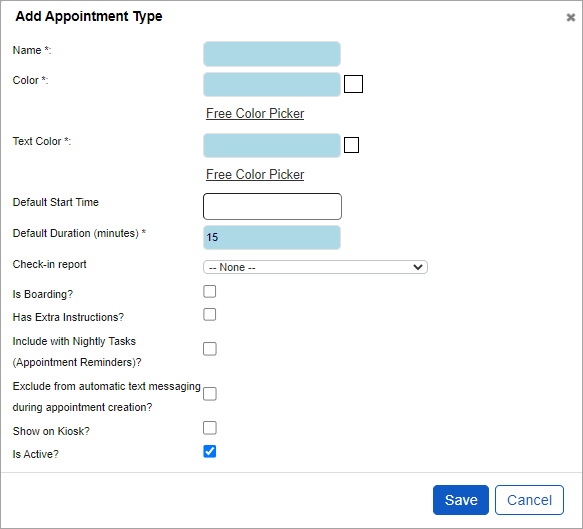 Typical names for this are Closed, Block, Holiday.
Most practices make this a black background with white font, but there are no restrictions on font or color options.

Create a Calendar resource named "Closed" from Menu > Settings > Calendar > Calendar Resources.

Scheduling the Block
If you use a Calendar Resource schedule, on the desired day you want to close, remove all other resources and add the 'Closed' resource.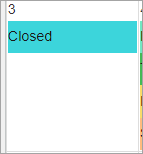 Once you only have one resource for that day, schedule an appointment for your business hours using the 'Closed' appointment type and resource.
If you do not use custom calendar resources, you will need to create the block off appointment for all default resources on the calendar.