Quick Links are customizable, touch-friendly buttons, giving you and your team quick access to frequently used features from the medical record.
By default, you will have access to the top 20 features*. The first 10 are visible, while the next 10 are hidden and expandable. The rest of the features are not displayed.
*Based on tracking of all practices.

To access hidden Quick Links, click on the expand arrow .
To hide them again, simply click on the collapse arrow .
Customizing Quick Links
To customize Quick Links, click Settings > Practice Setup > General and expand Medical Record Settings section.
Click the Customize button next to the Quick Links settings.

A Preview dialog will open containing three columns: Visible, Hidden, and Don't Show.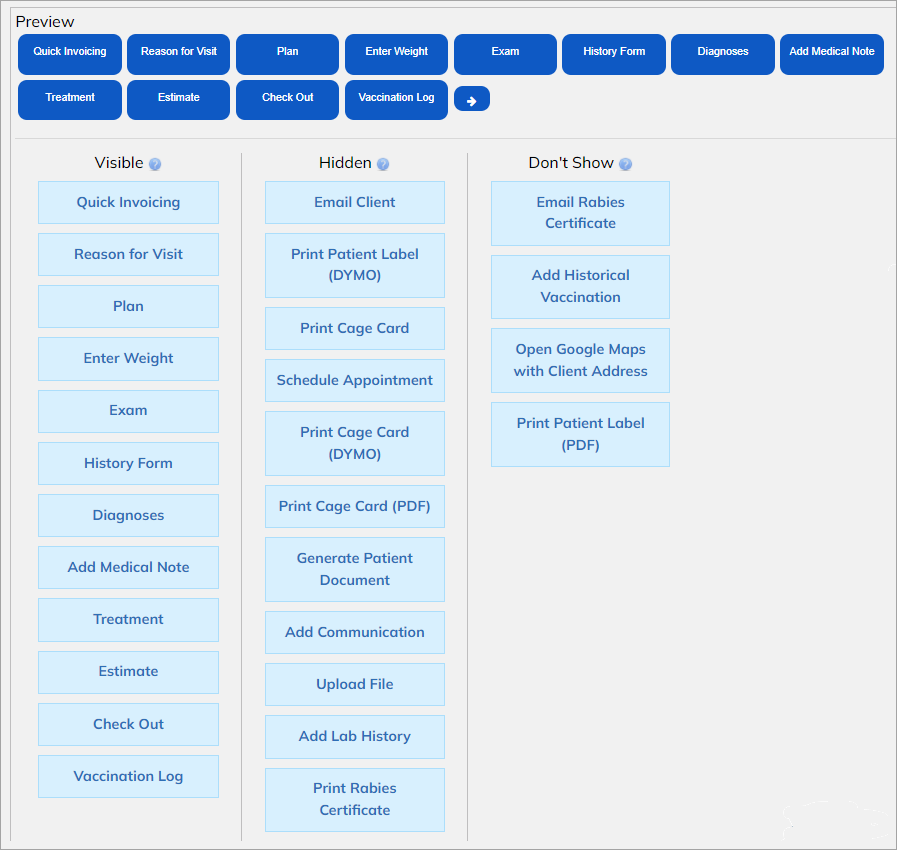 Use your mouse to drag and drop Quick Link buttons to Visible, Hidden, or Don't Show column. You will be able to see the results of your change instantly from the Preview area.

Each link placed in the Visible column will be automatically visible on the medical record.
Each link placed in the Hidden column will be initially hidden on the medical record, but can be expanded into view.
Each link placed in the Don't Show column will not be accessible from the medical record.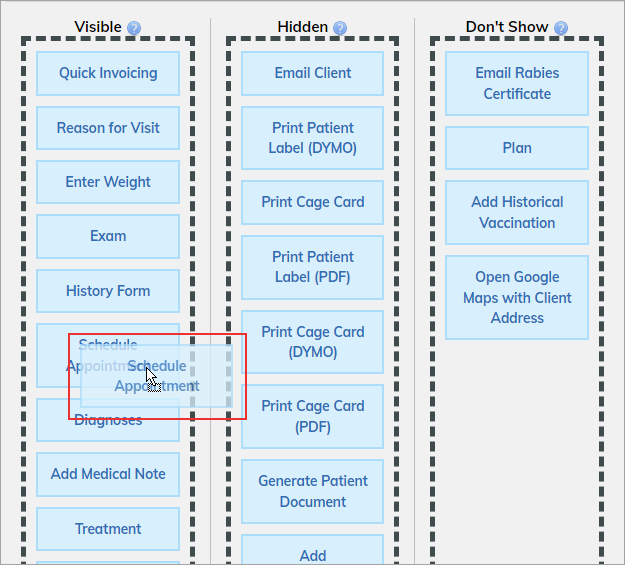 Click Save to save your changes
Related articles