The eVetPractice you know and love is getting a more modern look and feel; updated fonts, colors, and icons. These updates are part of a larger initiative to provide a more pleasant experience while navigating through eVetPractice.
What's Changing?
Change is difficult. And too much change at one time can be overwhelming. That's why we've intentionally taken a 'phased' approach when rolling out these new updates to the eVetPractice user experience. This phase focuses on the look and feel of eVetPractice. All of the pages, buttons, links, and features will remain in the some location, however, they will have an updated 'look'.
Plus, we have a bonus feature that allows you to customize the header and footer color of your eVetPractice software. Go to your practice Settings and in the 'General Information' section, you can enter the color code of any color you'd like to use.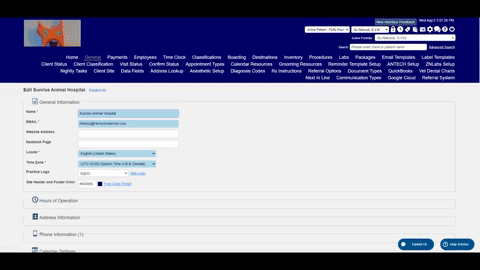 How To Provide Feedback or Report Issues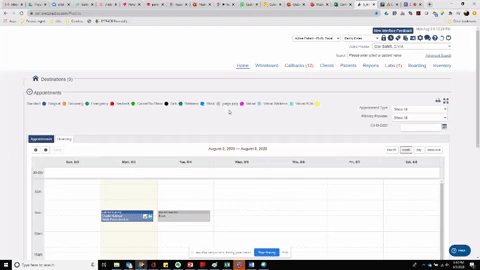 We have a special mechanism for providing feedback or reporting issues related to the new user interface. You should see a 'UI Feedback' button in the bottom right of eVetPractice. Once clicked, you can give feedback that will go directly to the product team. Be sure to provide your email address if you'd like to receive a follow-up communication.
What's Next?
Now that eVetPractice has an updated look and feel, we will focus on improving the layout of certain pages, making the site navigation easier, consolidating the Settings options, and reducing the number of clicks.
Want To Help?
You are at the center of everything we do. We'd love to involve you in our feedback sessions about how we can continue to improve the experience of eVetPractice. We know your time is valuable, and often provide gift cards (who doesn't love a Starbucks!) as a sign of appreciation for lending us your time.