A new practice setting has been added to allow the removal of the item grouping by category and package on the printout and emailed versions of estimates. The new setting is available under General settings, then Payment History/Invoice/Estimate Settings.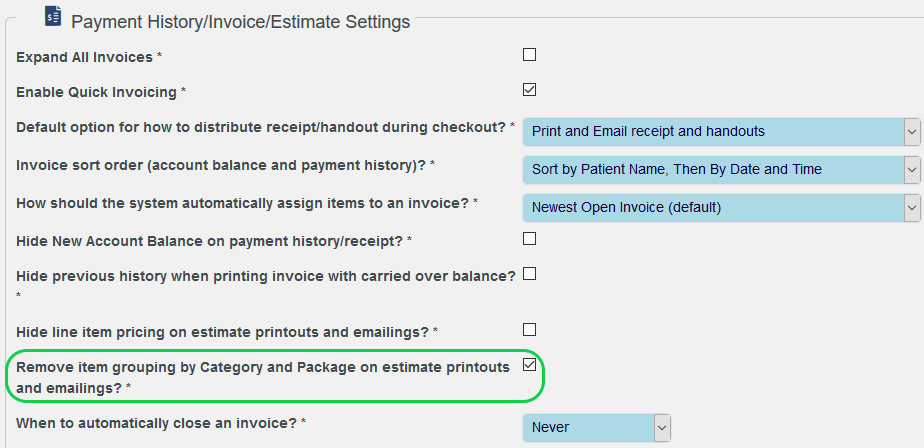 When selected all category grouping for items and packages will no longer display on the printable or emailed versions of the estimate.
Here is an example of a printed estimate with items broken down by item category.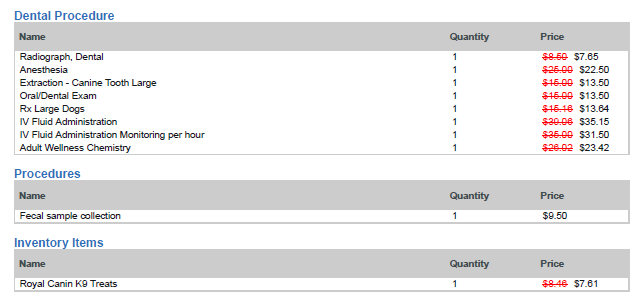 While here we have an example of an estimate where the grouping is turned off.