Question: How can I generate multiple rabies certificates?
Answer:
When the Rabies vaccine is selected to be on the usage report you will see a link "Generate Rabies Certificates"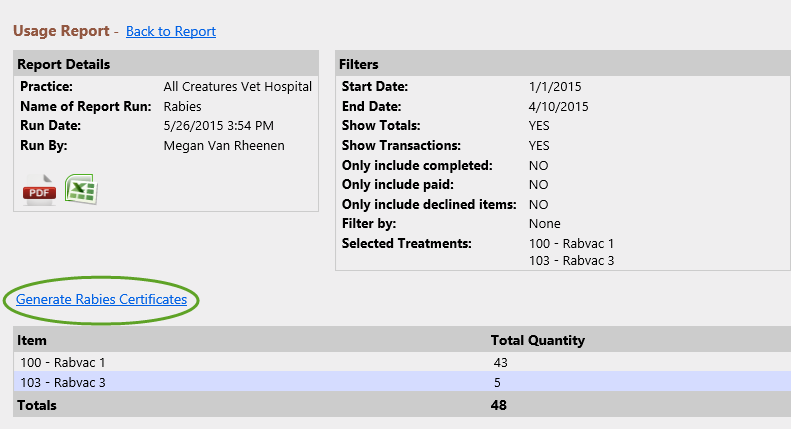 Clicking this link will allow you to download all your rabies certificates from the vaccinations you gave during the specified time period on the report in PDF format.
Note: The inventory item needs to have the vaccine setting "Create Rabies Certificate?" enabled for the certificates to be generated.
Related Articles
How can I configure or run the Usage Report?