Question: How to add a client signature to a document?
Answer:

In order to prompt the client for a signature, a merge field must be used in the document template. It can be added by editing the document template and selecting the Insert Merge Field icon and then selecting Signature* in the dropdown.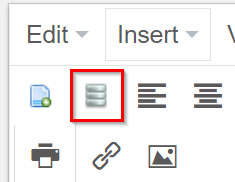 From the patient's medical record, select the quick link "Generate Patient Document". If the document settings allow edit, you can make changes to the document and when finished select Sign Document.
The document can not be edited once it is signed.