Question: How do I link eVetPractice Employees and VPR Cloud Accounts?
You will need to have each employee link their eVetPractice account to their VPR Cloud account. This is completed under the Employee Management section of eVetPractice. Since most employees will not have rights to the Employee Management section, someone with access to Settings may need to work directly with each employee.
Click the Settings icon ( ).
Select the Employees menu option.

Click the Edit pencil icon ( ) beside the desired employee's name.
Expand the VPR Cloud Connection Status section by clicking on it.
Click the Connect button.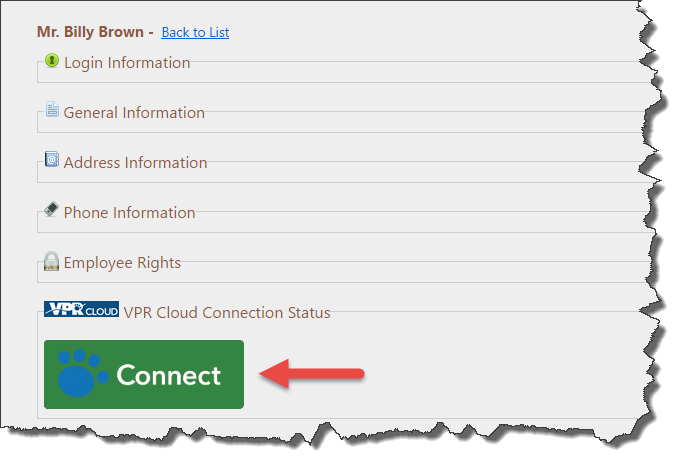 A VPR Cloud login screen will open in a new window. Enter the employee's VPR username/email address and password then click Log in. If the VPR login window does not appear, ensure your browser does not have popups blocked.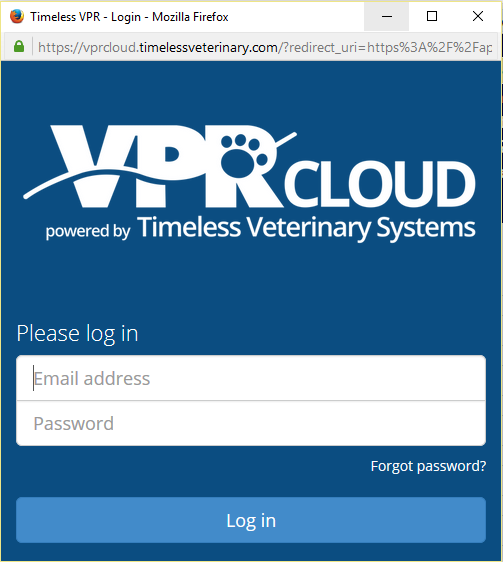 The VPR login window will close automatically and the employee's record page will be refreshed. You should now see the button change from Connect to Connected. The employee's account is now successfully connected to the their VPR Cloud account.