Navigate to the patient's medical record.
Click on the blue hyperlink of the Patient Referral name.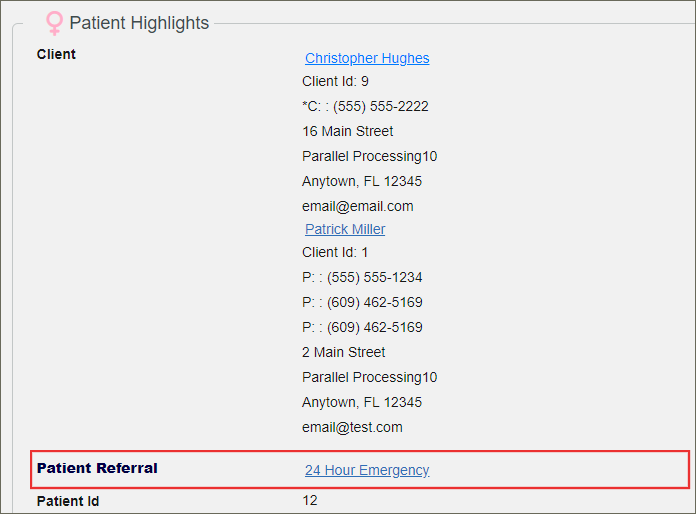 Scroll down past the Patient Highlights section to the referral record
Click on either "Email New Referral Letter" or "Print New Referral Letter" based on which you need.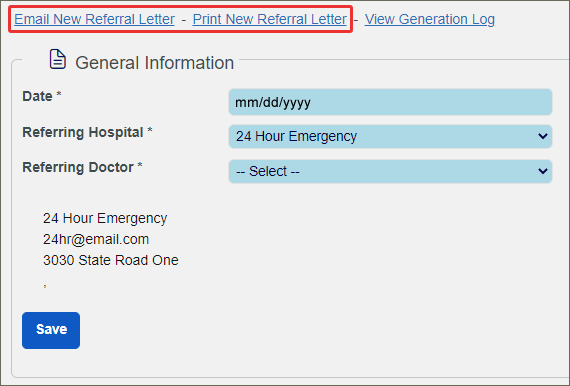 This will bring you to the section where you can create your referral letter. You'll need to choose which template to use. Many practices have multiple templates to choose from for different scenarios as you can have as many stored as you would like. Once you have chosen the correct template, choose which items from the medical record to include in the letter. Please note:
You can choose multiple types of each medical record entry (complaints, exams, etc.) by checking off which ones to include in the drop-down list.
Lab Results and Medical Record Documents will be included as separate pages after the referral letter and not included in the body of the message.
Once you choose the referral letter template, the template with all the merge fields will appear below. Click "Merge Data with Text" to see what the letter will look like before it is sent to the referral.
Once you have created your letter and selected everything that should be included, you will have the option to print or email the referral letter based on the link you selected. If "Print New Referral Letter," you will see "Print" at the bottom and clicking on this option will print a PDF document of your letter and any selected attachments (please see attached PDF to this article for a sample of the above referenced letter).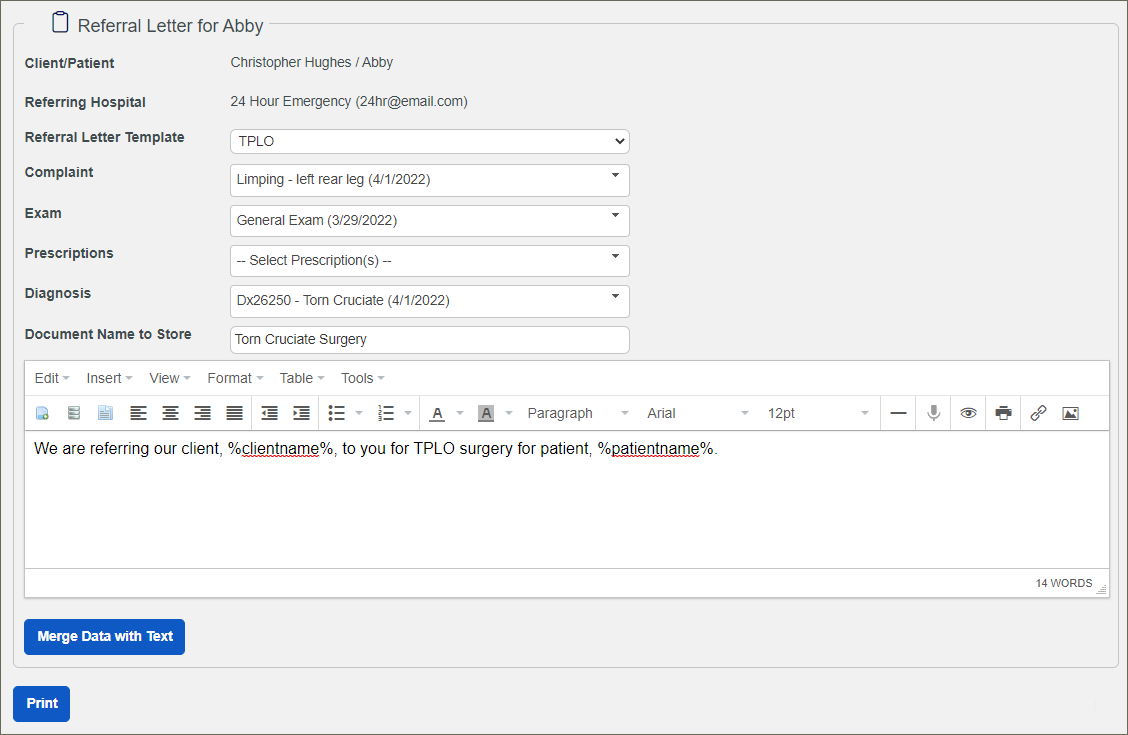 If you chose "Email New Referral Letter," you will see the "Send Email" option at the bottom of the screen. Please note that if you choose to send an email, you will have the option to send an email to the referring hospital, doctor, both hospital and doctor, and any additional emails at the top of the screen:
Related articles
For more information on adding a referral doctor or hospital please see the following articles: