Question: How do I set a default provider?
Answer: Gears Icon > System Defaults > Default Provider.
Steps:
In order to set a default provider the user must have access to the "Gears Icon" located at the top right of your practice sites.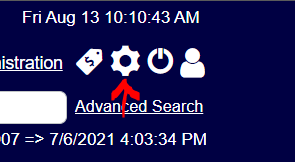 Under the "General" practice settings section, scroll until you see "System Defaults"

Select the relevant "Default Provider" from the drop down in that section.