These features will be available when your practice automatically updates to version 2022.2 or higher.
Enhanced Unknown Patient Information
Users can now identify the sex of an unknown patient for a quick reference on the patient profile.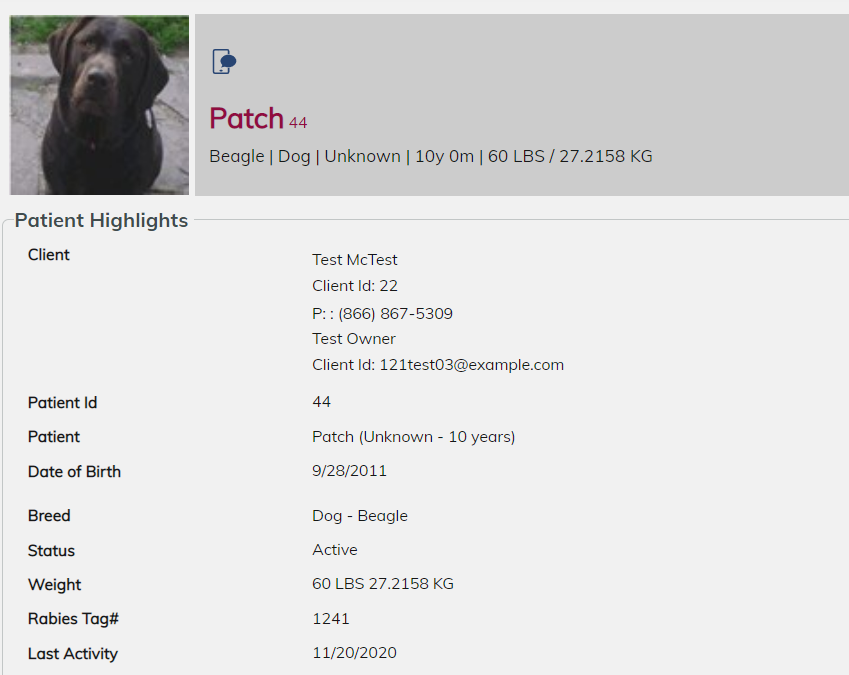 Updated Inactive Pets Vaccination Logs
Inactive patient names are highlighted now in red to identify inactive patients faster.

Inventory/Cona receiving items
New edit capabilities for item-level option to record cost/price on the receiving item/parent item. If the item being received is linked to a parent item, the user can specify the action on each item.
"Both this item AND linked parent items"
"This item only"
"Linked parent items only"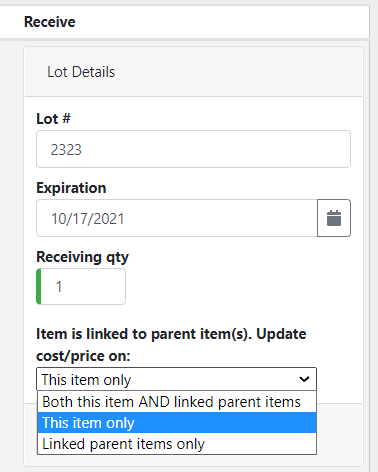 Covetrus Ordering Integration - Receiving Covetrus Orders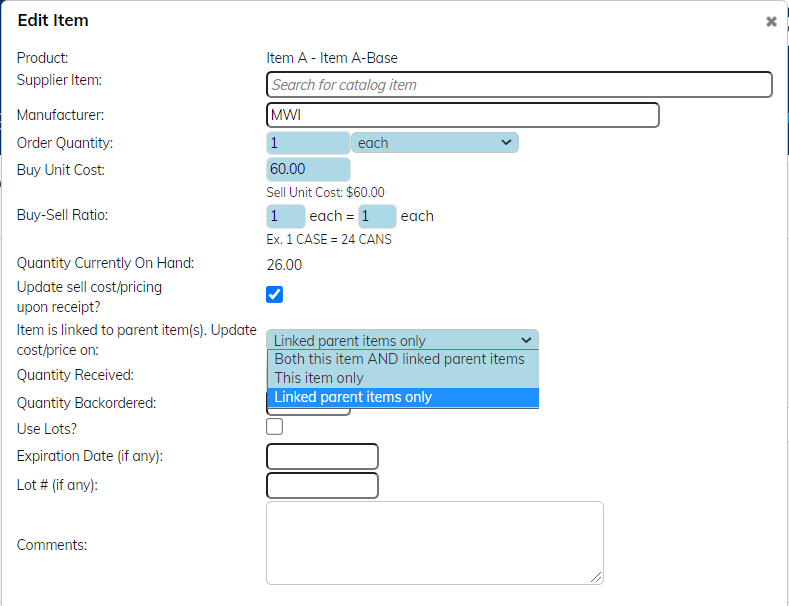 How do I receive a purchase order?
Covetrus Ordering Integration - Receiving Covetrus Orders
Task Dashboard
An update was made to allow users to select an inactive patient when adding a callback or To Do type in the task dashboard.
Bug Fixes/Enhancements
Remove merge field- We have removed the client classification codes from all areas that can be printed or visible to our customers. These codes are meant for internal use.
Client Portal - Some clients were reporting that lab results are unable to be viewed. This issue has been corrected.
Unknown Gender color for Appointment Calendar- We have updated the Header Background changed for Unknown gender patient on Appointment Calendar
Vaccination Report- Clients filter - Vaccination report was not displaying accurate results when the beginning value and ending values were same when generating the report.
Wellness Plans- Improvements have been made to the task scheduler program that handles scheduled payments task
PDF download Icons-An issue was corrected where all icons were not printing on PDF files.