Viewing Results
Once a lab order's partial or final results are downloaded, the results will show on the Lab Dashboard as well as on the patient's Medical Record.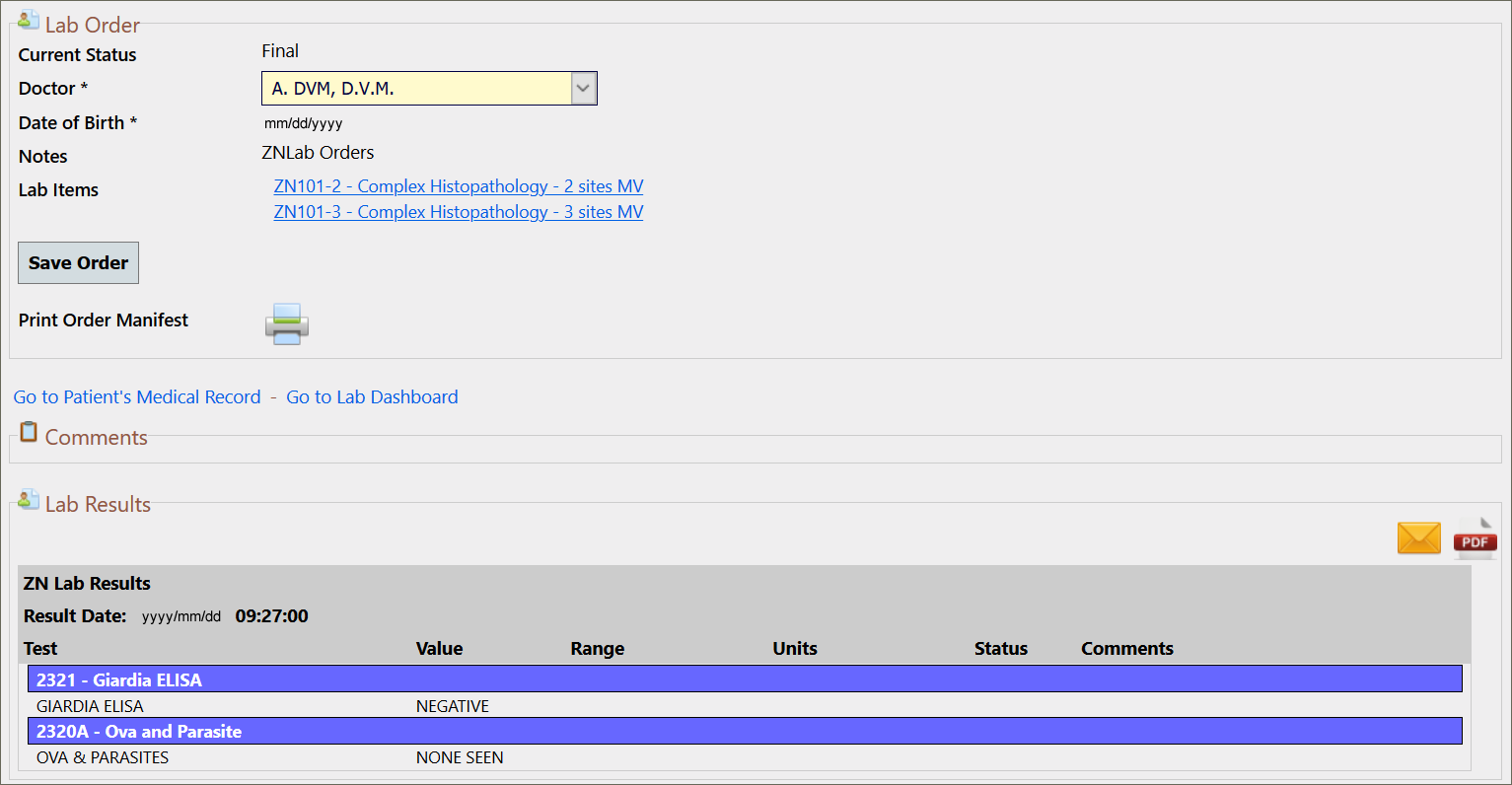 Results are automatically downloaded every 15 minutes. Results can also be downloaded on demand by opening the lab order or the Lab Dashboard.
The lab order results will include the results on the screen, but will also include the Zoetis Reference Lab report PDF.
The Zoetis Reference Lab report is what will be printed/emailed with the record.