This integration update is in beta and only available for beta participants. If you are interested in joining the beta program, please contact Sudteerak.naknual@covetrus.com.
Watch the video:
VCP, the veterinary industry's leading care plan management solution, is now the Covetrus Wellness solution. VCP is the most comprehensive care plan solution covering practice level and organization level functionality to drive successful wellness programs. VCP care plans can help your practice increase compliance and financial growth. Click here to learn more about VCP.
If you already have an account with VCP, you can turn on the integration and experience the features right away. To turn on this integration, contact your VCP coach at support@vcp.vet.
In this first integration, we remove frictions during wellness plan visits to save you time and increase efficiency. You will be able to see your patient's VCP plans from Pulse and post plan services to your patient's medical record at zero price. Once the VCP integration is enabled, you will have access to your patients' VCP care plans from Pulse medical records and add care plan services to treatments and invoices.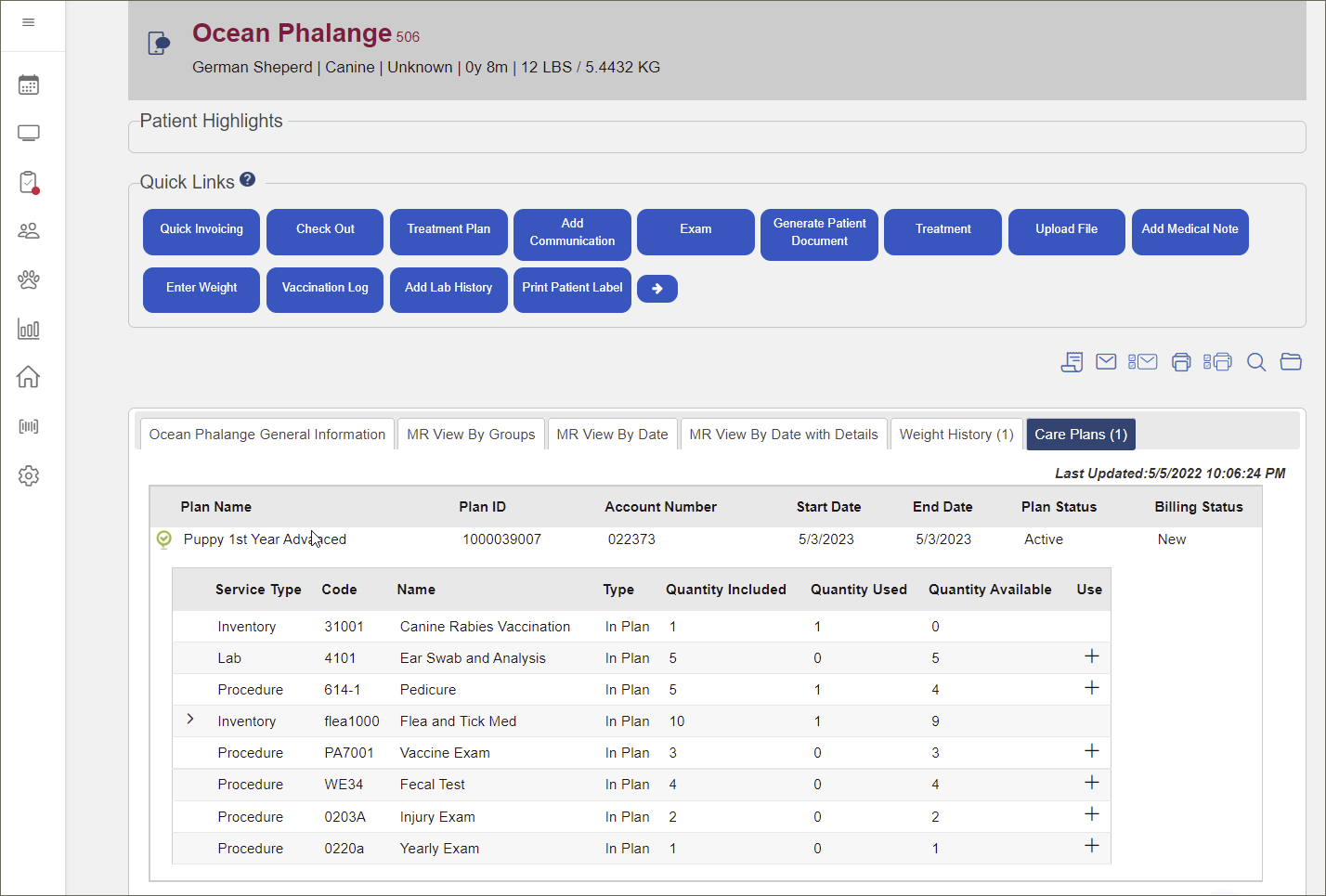 Care Plans
Under the Care Plans tab, the patient's VCP plan information and offering services are displayed.
1 - Overall status of the plan
2 - A care plan item setup with alternate services. In this example, this care plan includes 10 Flea and tick medications. You can consume any of the alternate medications throughout the plan period.
3 - You can add care plan items to your patient's treatment by selecting the "+" icon.
Adding care plan services to patient's treatment
When adding care plan items to a patient's treatment, the item's price is deducted to 0. The item's available quantity under the Care Plan tab is updated.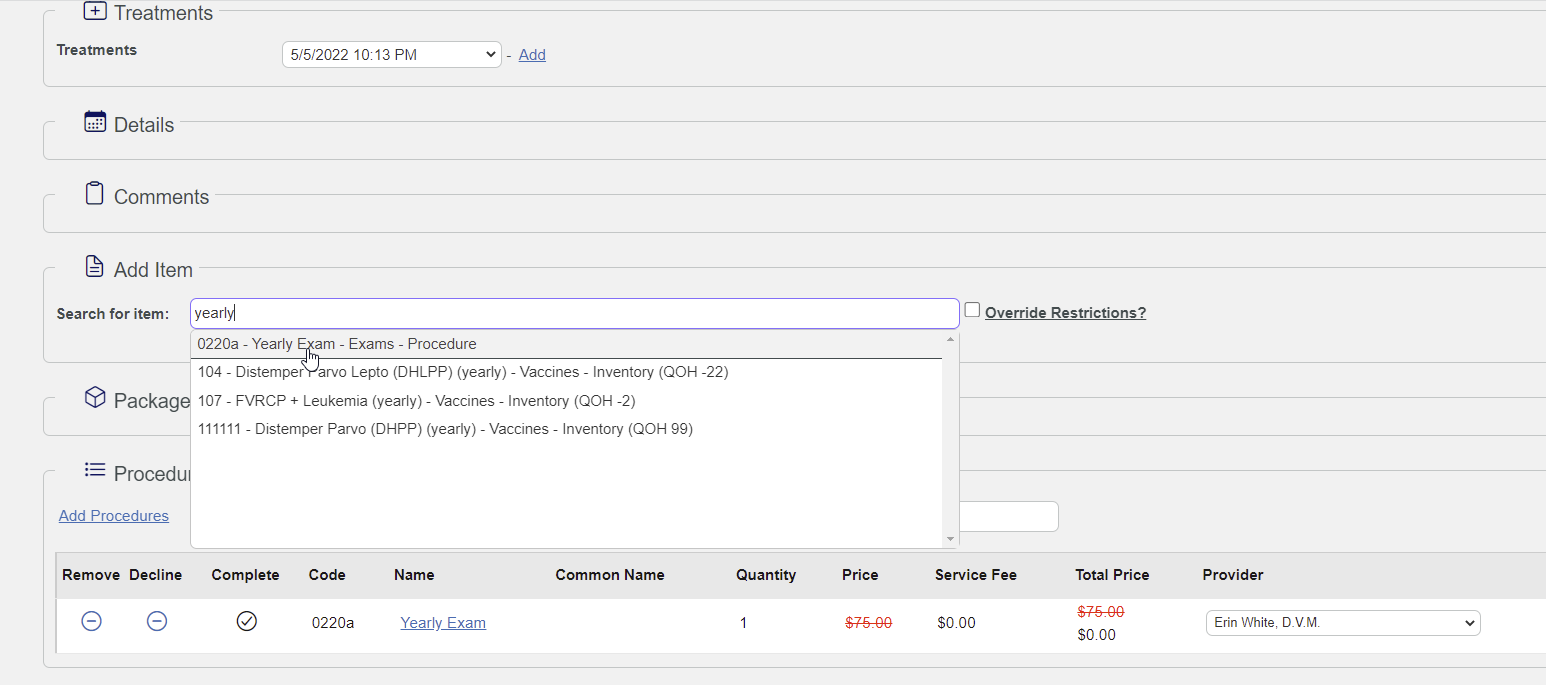 Adding care plan services from Quick Invoice
You can also add care plan items from Quick Invoice. The item's price will get deducted to 0. The item's available quantity under the Care Plan tab will get updated accordingly.

Checking out with Care Plan services
The invoice will display all plan services with 0 price and total discount.