These features will be available when your practice automatically updates to version 2022.9 or higher.
Single Sign On Redirect
An issue has been fixed now allowing users to login and logout and again to redirect them to the Single Sign on Page.
VCP Care plan enhancements
Please check out VCP Care Plans Integration for more information on the VCP Care plan features.
We are introducing two new care plan features in this release: 1) Manage Care Plan and 2) Suspended plan enhancement.
Manage VCP Care Plans
This feature is located in the Pulse care plan tab. Clicking on this link will redirect you to the VCP patient information page, providing quick access to manage the patient's plan from your VCP portal site.
Once the user is configured, the user can click on the "Manage Plan" link on the Pulse Care plan section to redirect to the VCP patient site.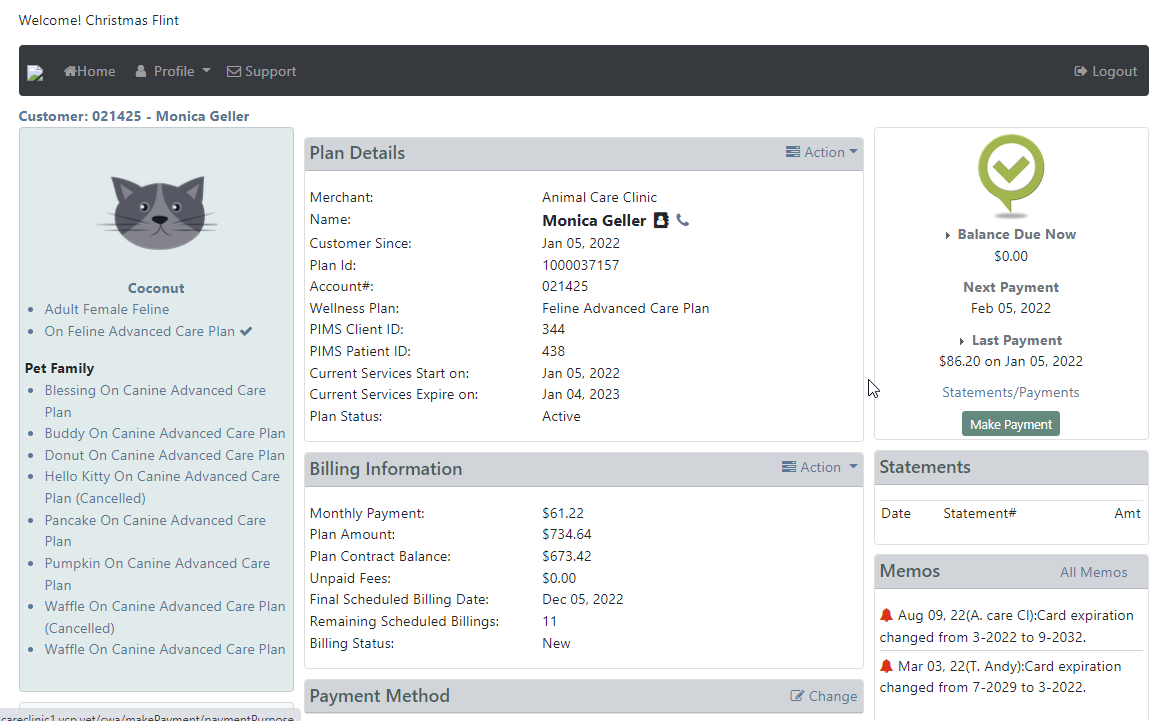 Review VCP Care Plans Integration for the employee setup instruction.
Suspended care plan
Suspended care plans are now easily identified by users to prevent incorrect charges and promote better communication with pet parents. The care plans with suspended status are available for viewing only. The care plan items on suspended plans are not available for the full discount but can be added to treatment/quick invoices as non-care plan items with no discount.